Search North Topsail Beach Real Estate
Welcome to North Topsail Beach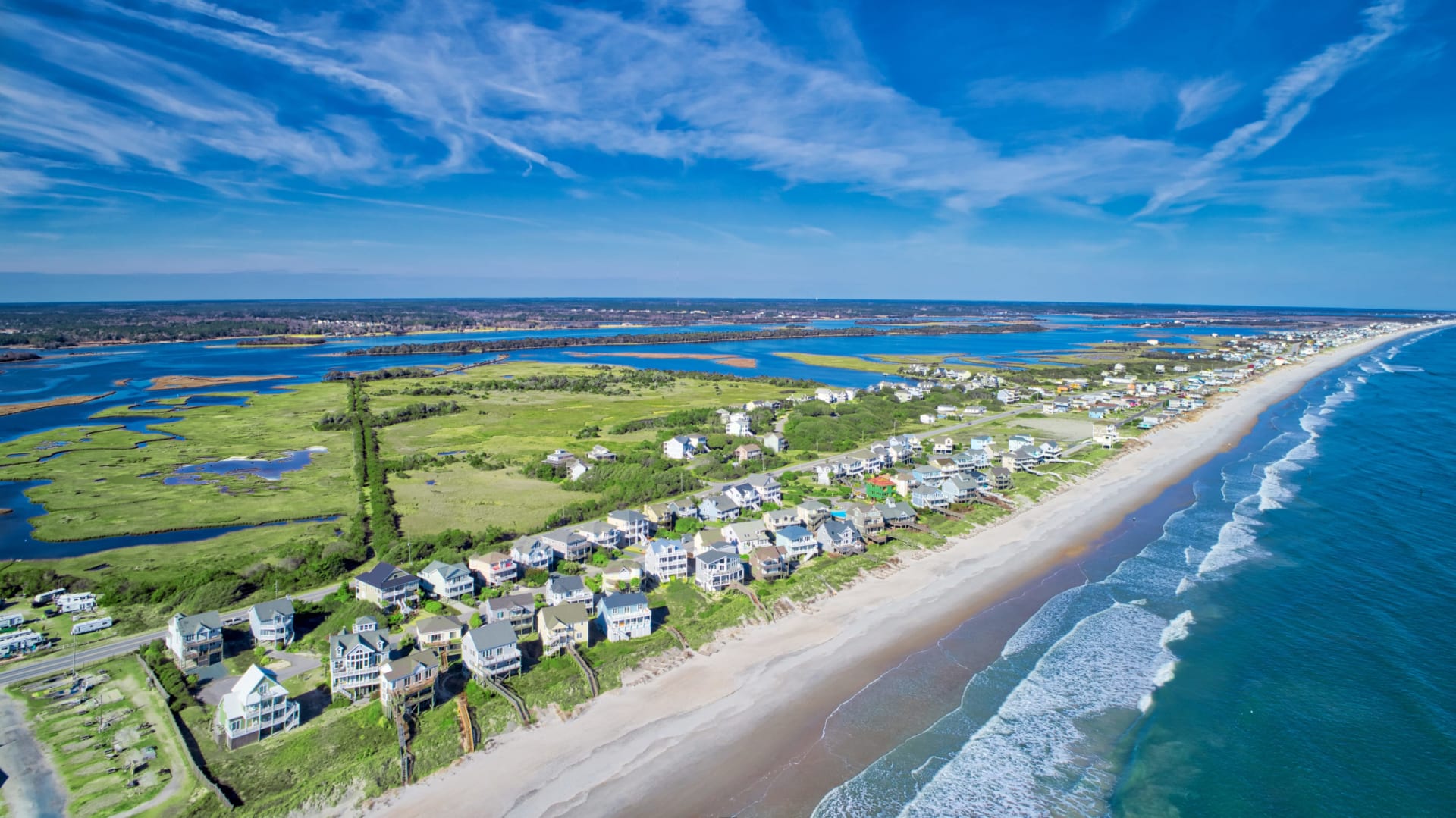 A Coastal Paradise
Welcome to North Topsail Beach, NC - a coastal paradise nestled along the picturesque shores of the Atlantic Ocean. With its pristine beaches, stunning ocean views, and a charming small-town atmosphere, North Topsail Beach is a coveted destination for those seeking a serene coastal lifestyle.
Better Homes and Gardens Real Estate Treasure's Trusted Local Experts are here to help you find the perfect property or the perfect buyer! We can help you with all your real estate needs.
Located on the northern most end of 26-mile long Topsail Island, this hidden gem offers a perfect blend of natural beauty and nearby modern conveniences. The town boasts a relaxed and welcoming ambiance, making it an ideal place to call home or invest in real estate. Whether you're looking for a permanent residence, vacation getaway, or rental property, North Topsail Beach has something to offer for everyone.
One of the biggest draws of North Topsail Beach is its breathtaking beaches. Stretching for miles, the soft sandy shores invite you to unwind, soak up the sun, and enjoy a plethora of outdoor activities. From swimming and snorkeling in the crystal-clear waters to surfing and paddleboarding along the rolling waves, there's never a shortage of beachside adventures.
Nature enthusiasts will appreciate the diverse ecosystem surrounding North Topsail Beach. Explore the nearby marshlands, where you can observe rare bird species, paddle along scenic oyster farms, and discover the fascinating maritime forests. The area is also a haven for fishing enthusiasts, with abundant opportunities to cast your line and reel in a memorable catch.
In addition to its natural wonders, North Topsail Beach offers a range of amenities and attractions. North Topsail Beach, and Sneads Ferry (located just across the bridge on the mainland) features a variety of restaurants, cafes, and shops, where you can indulge in delicious seafood, browse unique boutiques, or simply savor a cup of coffee while watching the waves. For those seeking entertainment and cultural experiences, nearby Wilmington or Jacksonville is just a short drive away, offering a vibrant arts scene, historical landmarks, and a lively downtown area.
North Topsail Beach real estate presents a wealth of options. From charming beach cottages and luxurious oceanfront estates to modern condominiums with stunning panoramic views, there's a home to suit every preference and budget. Imagine waking up to the sound of crashing waves, enjoying stunning sunsets from your private balcony, or hosting memorable gatherings with family and friends in your spacious coastal retreat.
Whether you're seeking a permanent residence, a second home, or a lucrative investment opportunity, North Topsail Beach is an idyllic coastal community that promises a relaxed and fulfilling lifestyle. With its natural beauty, charming atmosphere, and a wide range of real estate options, this beachside paradise is truly a place to call home. Call us today to start your journey to living the coastal dream in North Topsail Beach, NC.