Search Holly Ridge Real Estate
Welcome to Holly Ridge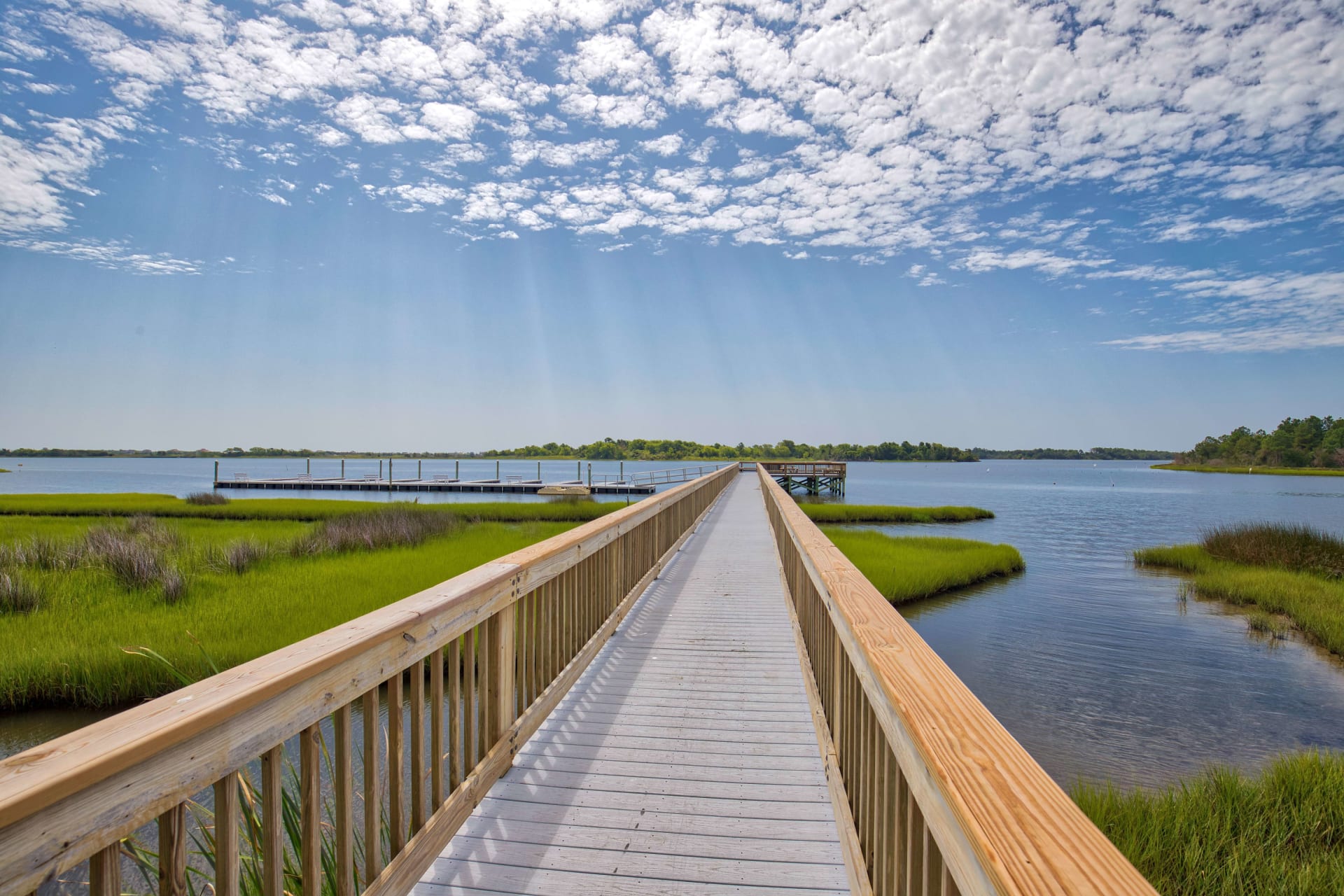 The Gateway To Topsail Island
Welcome to Holly Ridge, NC, a quickly growing coastal town nestled in the heart of Onslow County, just minutes from the beaches of Topsail Island. With its picturesque landscapes, friendly community, and easy access to stunning beaches, Holly Ridge offers a wonderful place to call home.
Holly Ridge boasts a range of excellent schools, making it an ideal location for families. The town is served by the highly regarded Onslow County School District, which provides quality education and a variety of extracurricular activities. Families can feel confident that their children will receive a top-notch education in Holly Ridge.
For those who enjoy traveling or require convenient access to air transportation, the town is conveniently located near several airports. The closest major airport is the Wilmington International Airport, situated approximately 30 miles southwest of Holly Ridge. This airport offers domestic and limited international flights, connecting residents to various destinations. Additionally, the Albert J. Ellis Airport in Jacksonville, NC, is located just a short drive away, providing additional travel options for residents.
One of the major draws of Holly Ridge is its proximity to the beautiful North Carolina coastline. Residents can easily access pristine beaches such as Topsail Island, located just minutes away. Whether you enjoy relaxing by the ocean, engaging in water sports, or exploring coastal trails, the beach lifestyle is right at your doorstep in Holly Ridge.
In addition to its natural beauty, Holly Ridge offers a range of recreational opportunities. The town features several parks, providing ample space for outdoor activities, picnics, and family gatherings. Residents can take advantage of facilities for sports such as baseball, soccer, and basketball, ensuring there's something for everyone.
Holly Ridge embraces a close-knit community atmosphere, with friendly neighbors and numerous community events throughout the year. From festivals and farmers' markets to holiday celebrations, there are plenty of opportunities to connect with others and experience the town's vibrant spirit.
When it comes to real estate options, Holly Ridge offers a variety of choices to suit different preferences and budgets. From cozy single-family homes in well-established neighborhoods to modern townhouses and spacious waterfront properties, there's something for every buyer. The town's real estate market is known for its affordability and value, making it an attractive destination for first-time homebuyers and those seeking a relaxed coastal lifestyle.
With its excellent schools, easy access to airports, stunning beaches, and strong sense of community, Holly Ridge, NC, presents an idyllic place to live. Whether you're looking to raise a family, retire by the sea, or simply enjoy a laid-back coastal lifestyle, this charming town offers the perfect blend of comfort, convenience, and natural beauty.