Welcome to Kure Beach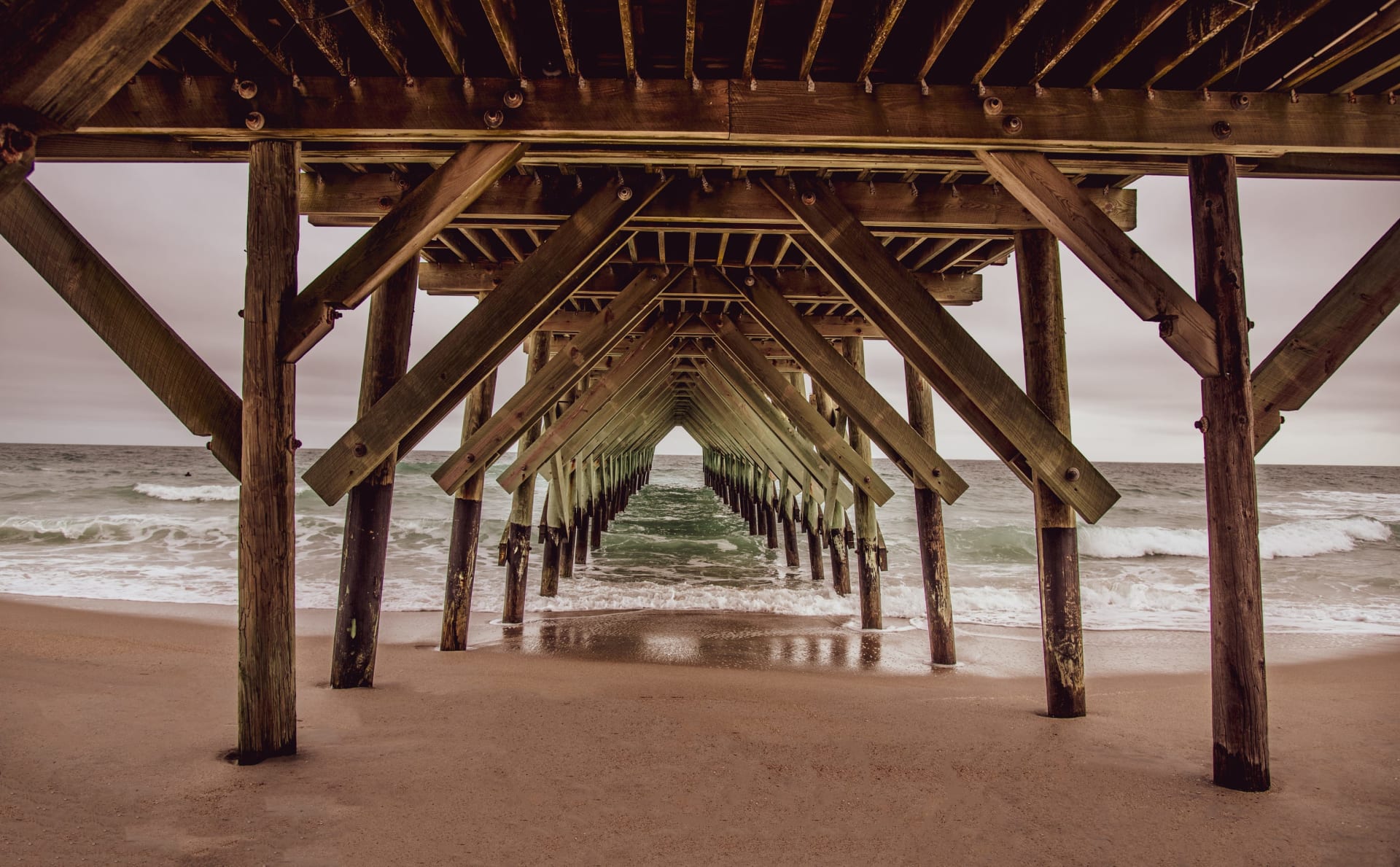 A Charming Seaside Destination
Kure Beach, nestled along the southeastern coast of North Carolina, is a charming seaside destination that beckons visitors with its laid-back atmosphere, natural beauty, and a rich history intertwined with maritime heritage. This tranquil beach town is located on Pleasure Island, a barrier island that boasts a seamless blend of relaxation, outdoor recreation, and family-friendly attractions.
The centerpiece of Kure Beach is its pristine shoreline, where soft, sandy beaches stretch along the Atlantic Ocean. The rhythmic waves invite beachgoers to unwind, bask in the sun, and indulge in various seaside activities. With its slightly more secluded ambiance compared to some of the more bustling neighboring beaches, Kure Beach provides a serene escape for those seeking a quieter coastal experience.
One of the standout features of Kure Beach is its iconic fishing pier, which extends out into the ocean, offering not only a fantastic vantage point for admiring breathtaking sunrises and sunsets but also an opportunity for anglers to cast their lines and reel in various species of fish. This pier has become a symbol of the town's maritime heritage and is a favorite spot for both fishing enthusiasts and casual observers.
In addition to its natural allure, Kure Beach is home to a variety of family-friendly attractions that ensure there's something for everyone. The North Carolina Aquarium at Fort Fisher, located nearby, offers an immersive experience showcasing marine life from the region's coastal waters and beyond. Educational exhibits, interactive displays, and opportunities for up-close encounters with sea creatures make it a must-visit destination for visitors of all ages.
As a haven for outdoor enthusiasts, Kure Beach provides ample opportunities for kayaking, paddleboarding, and boating in the calm waters of the Atlantic Intracoastal Waterway. Nature enthusiasts can explore the surrounding maritime forest, wetlands, and salt marshes, observing local wildlife and enjoying the serenity of these natural ecosystems.
The town's inviting boardwalk area features a variety of shops, restaurants, and ice cream parlors, offering a chance to savor fresh seafood, beachside treats, and local cuisine. With a relaxed pace of life, Kure Beach captures the essence of coastal living and provides an ideal backdrop for leisurely strolls, romantic getaways, and unforgettable family vacations.
In essence, Kure Beach, North Carolina, captures the essence of the perfect coastal retreat—where sun, sand, history, and natural beauty intertwine to create a charming seaside escape that leaves a lasting impression on all who visit.