Welcome to Swansboro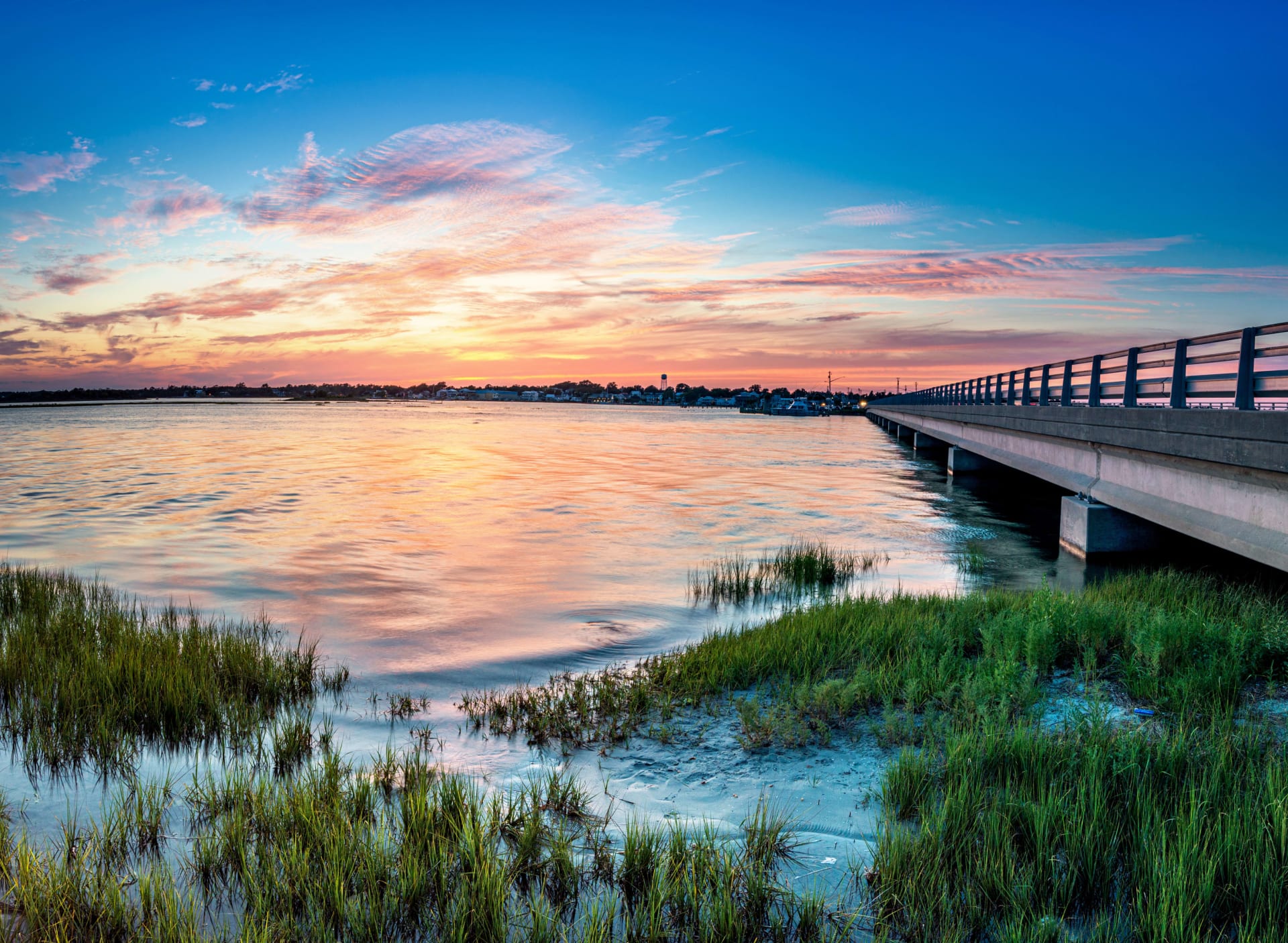 A Picturesque Coastal Town
Swansboro, North Carolina, is a picturesque coastal town nestled along the banks of the Intracoastal Waterway and the White Oak River. With its charming blend of natural beauty, historical significance, and modern amenities, Swansboro exudes a unique small-town charm that draws visitors and residents alike.
The town's historic downtown area is a focal point of its character, characterized by its quaint streets lined with centuries-old buildings, many of which have been lovingly preserved and repurposed as boutiques, galleries, cafes, and antique shops. The waterfront is an enchanting feature, with a bustling marina where fishing boats and pleasure craft sway gently in the water, creating a tranquil scene that captivates all who visit.
One of the town's most iconic landmarks is the Swansboro Bridge, which connects the mainland to Bogue Banks and serves as a gateway to the stunning beaches of the Crystal Coast. The bridge's panoramic views of the surrounding waters and marshes are simply breathtaking, especially during sunrise and sunset.
Outdoor enthusiasts will find plenty to explore in and around Swansboro. The Hammocks Beach State Park, accessible by ferry, is a true natural treasure that offers pristine beaches, tidal pools, and maritime forests perfect for hiking, birdwatching, and camping. Kayaking and paddleboarding are popular activities on the calm waters of the White Oak River, offering opportunities to observe the diverse coastal wildlife up close.
Swansboro's community spirit is evident in its numerous annual events and festivals, which celebrate the town's maritime heritage, local crafts, and seafood. The Swansboro Mullet Festival, for instance, draws crowds from far and wide to indulge in the area's culinary delights and enjoy live music and family-friendly entertainment.
The town's sense of history is preserved in sites like the Swansboro Historic District and the Ward-Edwards House, a historic home turned museum that offers a glimpse into Swansboro's past. Visitors can learn about the town's colonial origins, its role in the Civil War, and its transformation into the charming coastal community it is today.
In summary, Swansboro, NC, is a place where history, nature, and modern comforts coalesce to create a truly enchanting coastal town. Whether you're strolling along the waterfront, exploring historic sites, or immersing yourself in the beauty of the surrounding landscape, Swansboro offers a warm and inviting atmosphere that captures the essence of coastal living.