WELCOME TO EMERALD ISLE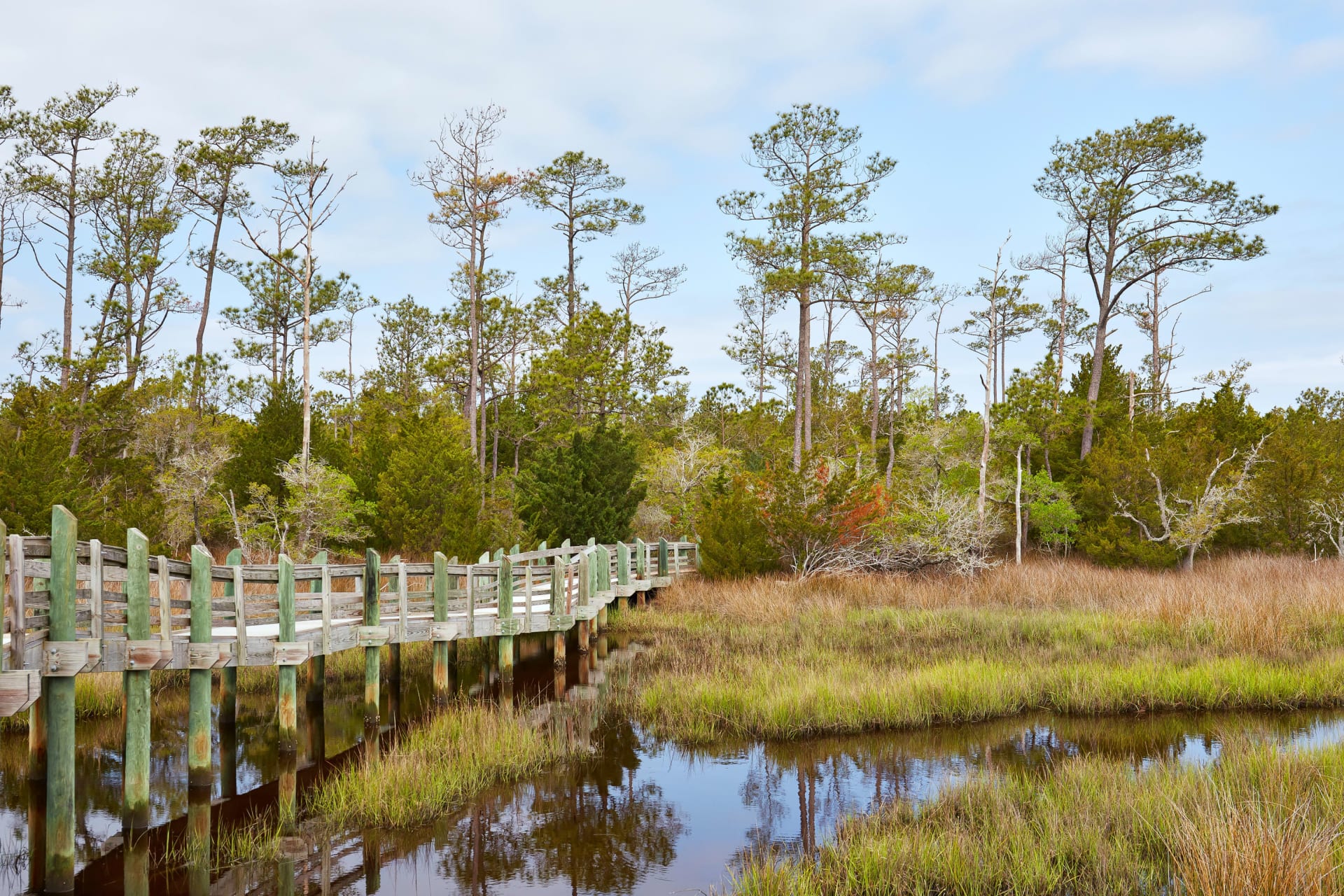 Stunning Natural Beauty
Emerald Isle, located on the southern coast of North Carolina, is a picturesque barrier island known for its stunning natural beauty, pristine beaches, and relaxed coastal atmosphere. With its charming small-town feel and abundant recreational opportunities, Emerald Isle has become a popular destination for vacationers and outdoor enthusiasts alike.
The island is aptly named for its lush greenery, as it boasts a diverse ecosystem of maritime forests, salt marshes, and dunes. As you drive over the iconic B. Cameron Langston Bridge onto the island, you're immediately greeted by breathtaking views of the Atlantic Ocean on one side and Bogue Sound on the other.
The main attraction of Emerald Isle is undoubtedly its wide, sandy beaches that stretch for miles along the coast. Visitors can indulge in sunbathing, swimming, beachcombing, and a variety of water sports, including surfing, kayaking, paddleboarding, and fishing. The gentle waves and warm waters make it an ideal destination for families with children as well as those seeking relaxation.
In addition to its natural beauty, Emerald Isle offers a range of recreational activities. The island has numerous parks, nature trails, and public spaces that encourage exploration of its unique coastal ecosystem. Emerald Isle Woods Park and the Point are particularly popular spots for birdwatching, hiking, and enjoying breathtaking sunset views.
The local community of Emerald Isle is characterized by its friendly and welcoming atmosphere. The town center offers a selection of quaint shops, restaurants, and cafes where visitors can experience a taste of coastal cuisine and browse through unique arts and crafts.
For those interested in learning about the area's history and culture, the Bogue Inlet Fishing Pier and the North Carolina Aquarium at Pine Knoll Shores provide informative and interactive experiences. These attractions showcase the rich maritime heritage and marine life that are integral to the region.
Whether you're seeking a relaxing beach getaway, an outdoor adventure, or a chance to immerse yourself in the coastal lifestyle, Emerald Isle, NC, offers a serene and captivating destination that captivates visitors with its natural beauty, outdoor activities, and charming community vibes.