WELCOME TO SOUTHPORT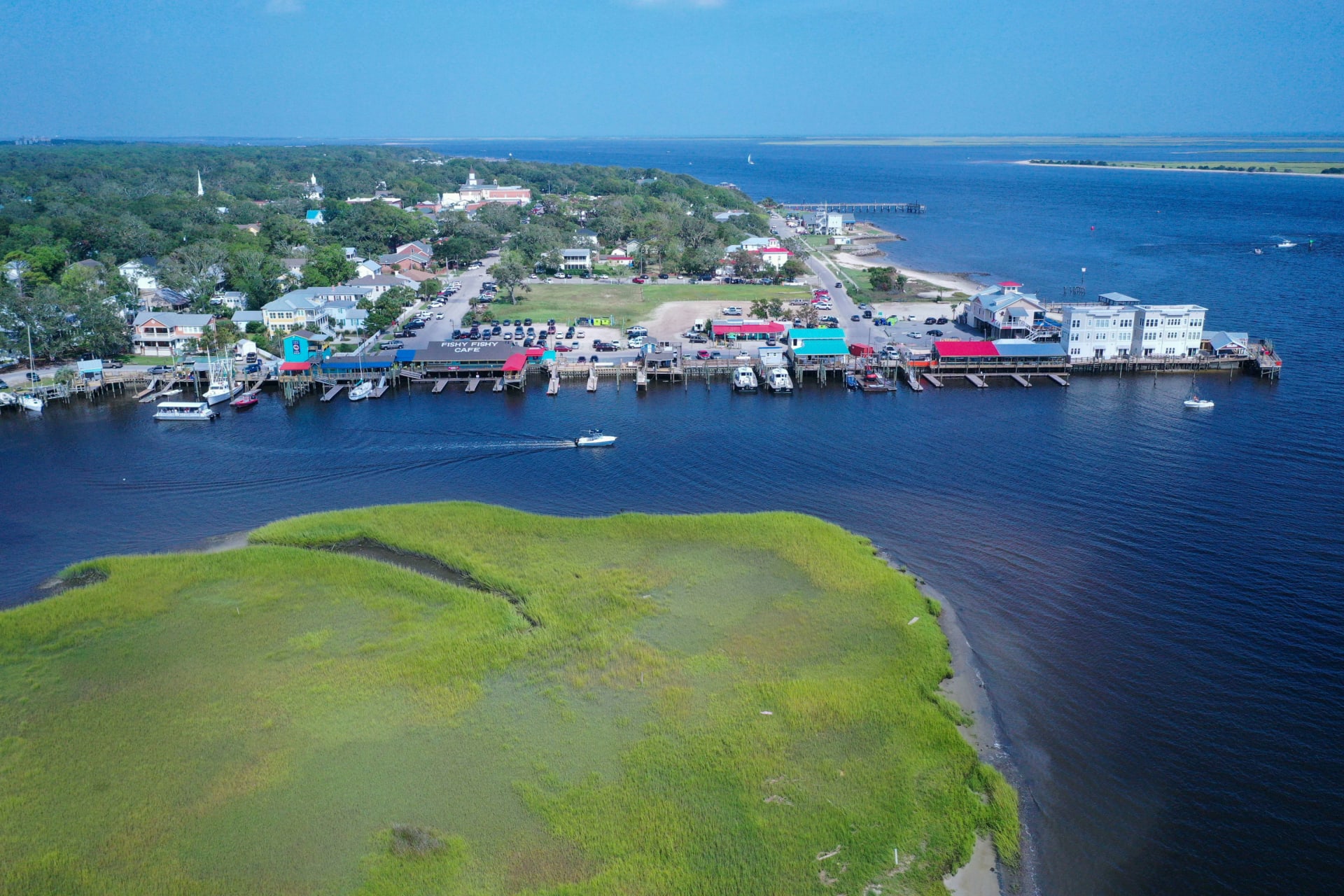 Rich Maritime History
Nestled along the picturesque shores of the Atlantic Ocean, Southport, North Carolina, exudes an irresistible charm that captivates both residents and visitors alike. This quaint coastal town, with its rich maritime history and idyllic setting, offers a harmonious blend of Southern hospitality, stunning natural beauty, and a laid-back atmosphere that makes it a treasured destination.
Southport's downtown area, adorned with historic storefronts and tree-lined streets, evokes a sense of stepping back in time. Charming boutiques, art galleries, and local eateries line the streets, inviting visitors to meander leisurely and soak in the relaxed ambiance. The town's commitment to preserving its historic architecture and heritage is evident in every corner, with well-preserved buildings that tell the story of its maritime and colonial past.
The town's proximity to the Cape Fear River and the Intracoastal Waterway makes it a haven for maritime enthusiasts. Picturesque marinas host a variety of boats, from sleek sailboats to rugged fishing vessels. Fishing is a way of life in Southport, with opportunities for anglers to reel in a diverse array of catches. For those seeking aquatic adventure, kayaking, paddleboarding, and boating provide an immersive way to explore the serene waterways and appreciate the coastal ecosystem.
One of Southport's standout features is its stunning coastline. Pristine beaches stretch along the shoreline, offering a place to unwind, enjoy the ocean breeze, and bask in the warm sun. Visitors can stroll along sandy shores, search for seashells, or watch the sunrise and sunset over the sparkling waters of the Atlantic.
Southport's sense of community is palpable, with friendly locals who warmly welcome visitors to share in the town's offerings. Festivals and events throughout the year celebrate the town's culture, arts, and maritime heritage. The Fourth of July celebration is particularly iconic, drawing visitors from all around to witness a grand parade, patriotic fireworks, and a lively atmosphere that showcases the town's vibrant spirit.
For history buffs, the North Carolina Maritime Museum at Southport presents an opportunity to delve into the region's seafaring past through engaging exhibits and artifacts. The museum serves as a testament to the town's vital role in maritime trade and exploration.
Whether it's the picturesque waterfront, historic charm, or the genuine hospitality of its residents, Southport, North Carolina, holds an irresistible allure that promises a tranquil escape from the hustle and bustle of everyday life. It's a place where time seems to slow down, inviting all who visit to savor life's simple pleasures in a coastal haven that truly captures the essence of Southern coastal living.