Welcome to Bald Head Island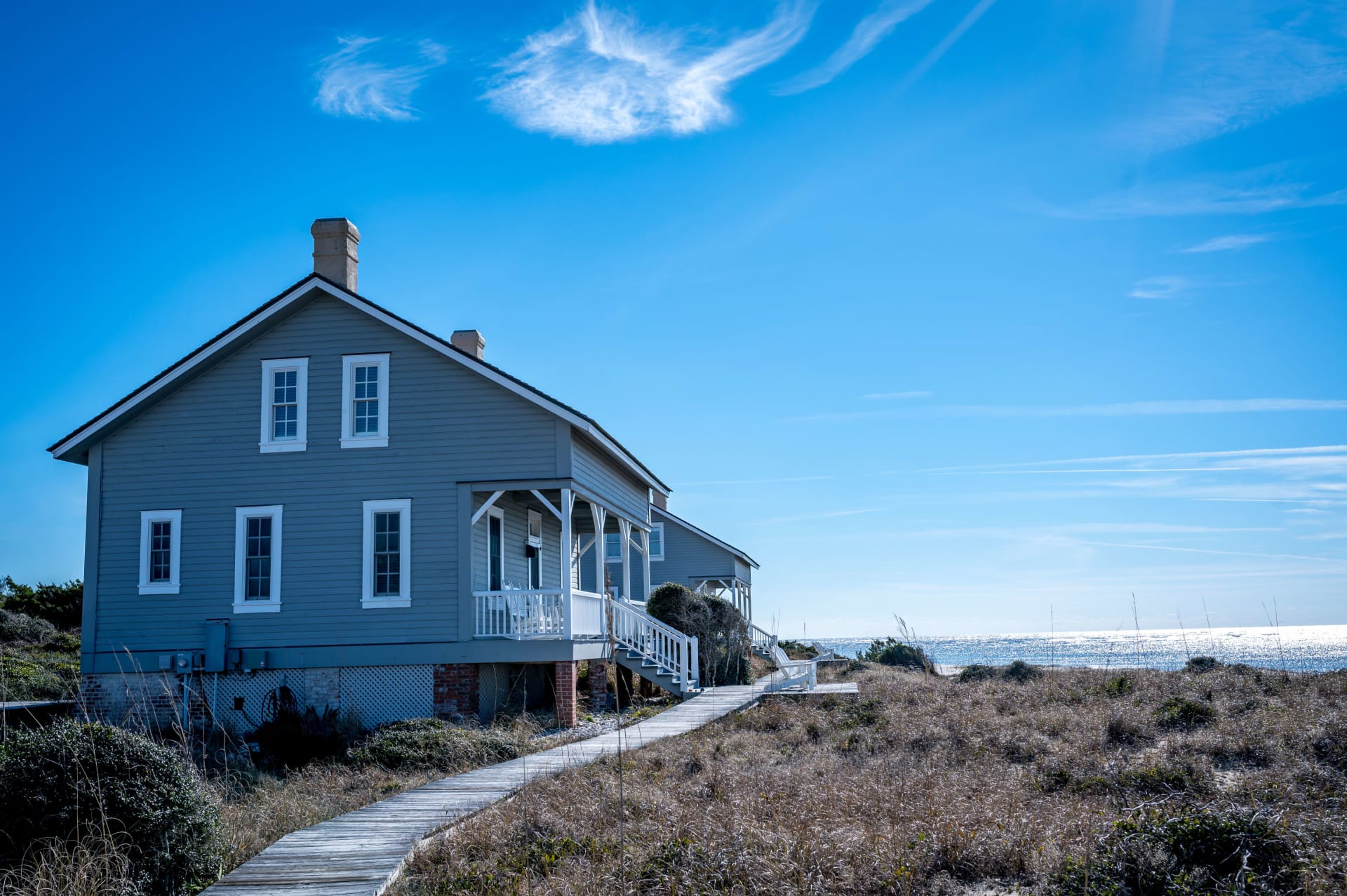 Bald Head Island, nestled off the coast of North Carolina, is a serene and captivating destination that offers a unique blend of natural beauty, tranquility, and exclusive charm. Accessible only by ferry, this barrier island is a haven for those seeking an escape from the hustle and bustle of everyday life.
Known for its pristine beaches, Bald Head Island boasts stretches of soft, sandy shores that are perfect for relaxation, leisurely strolls, and enjoying the gentle rhythms of the Atlantic Ocean. The island's beaches vary in character, from the peaceful West Beach to the more vibrant and activity-filled South Beach.
One of the standout features of Bald Head Island is its dedication to preserving its natural environment. The island is predominantly car-free, with golf carts and bicycles serving as the primary modes of transportation. This commitment to sustainability and environmental conservation has created a peaceful atmosphere where the sounds of nature take precedence over the roar of engines.
At the heart of the island, you'll find the charming Bald Head Island Village. The village exudes a sense of timeless elegance and encourages a leisurely pace of life.
For those looking to explore the island's natural wonders, the maritime forest offers a serene retreat. Towering live oak trees draped in Spanish moss create enchanting pathways that lead to the stunning Old Baldy Lighthouse. This historic lighthouse, dating back to 1817, stands as a sentinel overlooking the island and providing panoramic views of the surrounding landscapes.
Bald Head Island's appeal extends beyond its terrestrial offerings. The island's marshes and waterways are a haven for diverse wildlife, making it a paradise for birdwatchers and nature enthusiasts. Kayaking, paddleboarding, and boating allow visitors to immerse themselves in the coastal ecosystem, witnessing herons, egrets, and other native creatures in their natural habitats.
Whether you're seeking a serene beach retreat, an opportunity to reconnect with nature, or a tranquil escape from the modern world, Bald Head Island, with its unspoiled landscapes and emphasis on conservation, offers a truly unique and unforgettable experience.