Welcome to Ocean Isle Beach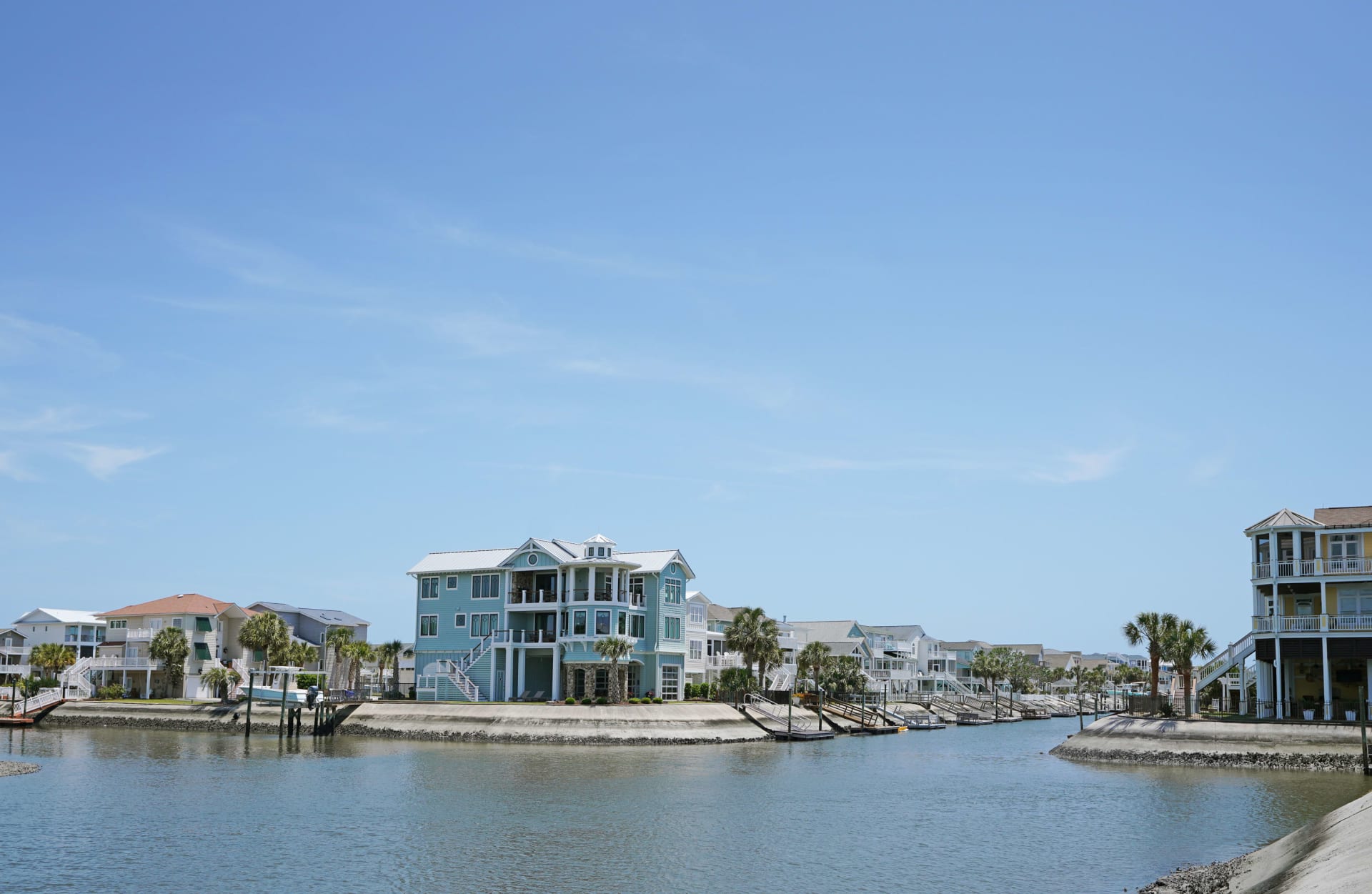 A Serene Coastal Gem
Ocean Isle Beach, located in North Carolina, is a picturesque and serene coastal destination that captures the essence of laid-back beach living. This charming barrier island is nestled between the Atlantic Ocean and the Intracoastal Waterway, offering a seamless blend of natural beauty and recreational opportunities.
The main draw of Ocean Isle Beach is, of course, its pristine sandy shoreline that stretches for miles along the crystal-clear waters of the Atlantic. The beach is known for its soft, powdery sand that invites visitors to stroll along the water's edge, bask in the sun, build sandcastles, and indulge in various water activities. The gentle waves provide an inviting environment for swimming, boogie boarding, and even surfing, making it an ideal destination for beachgoers of all ages.
One of the defining features of Ocean Isle Beach is its peaceful and family-friendly atmosphere. Unlike some of the more bustling beach towns, Ocean Isle Beach exudes a tranquil vibe that is perfect for those seeking a relaxing getaway. The absence of towering resorts and high-rise buildings preserves the area's natural beauty and ensures that visitors can truly disconnect and unwind.
Nature enthusiasts will find plenty to explore beyond the beach as well. The Intracoastal Waterway offers opportunities for kayaking, paddleboarding, and fishing. The island's marshes and tidal creeks are teeming with wildlife, providing birdwatching and eco-tourism opportunities. The nearby Shallotte River Swamp Park and Museum of Coastal Carolina offer educational experiences for those interested in the local ecosystem and its inhabitants.
Ocean Isle Beach also boasts a welcoming community with a range of dining options, boutiques, and art galleries. The Ocean Isle Beach Pier is a focal point for fishing and entertainment, offering panoramic views of the coastline and serving as a gathering spot for locals and visitors alike.
As the sun sets over the horizon, Ocean Isle Beach takes on a magical ambiance. The sky is painted with hues of orange and pink, creating a breathtaking backdrop for evening walks on the beach or dining at waterfront restaurants.
In summary, Ocean Isle Beach, NC, is a serene coastal gem that offers a perfect blend of relaxation, natural beauty, and outdoor activities. Whether you're looking for a family vacation, a romantic escape, or a chance to reconnect with nature, this charming destination provides an idyllic setting for making lasting memories by the sea.