Learning & Sharing About Our Treasures
The greater Topsail area is a fascinating place. We learn so much about the environment, the wildlife, and our beautiful ocean just by living here. There are also a number of area organizations that help us understand the area just a bit better. They educate residents and visitors alike on our marine life, our history, and our beaches. These groups also help us understand how to take better care of our treasures here on the island and on the mainland.
Many of the groups that work so hard to educate us could also use your help. Volunteers are vital to running their operations and to continue to provide the information that is so beneficial to all of us throughout the area. Check them out!
Missiles & More Museum
Did you know that there were women pilots stationed at Camp Davis who transported airplanes and flew tow-target planes? Did you know there was a German POW camp at the post close to Holly Ridge? Topsail Island and the neighboring Camp Davis area of Holly Ridge are full of amazing history. The Missiles & More Museum hosts displays on all of the fascinating facts of our area, and they have incredibly knowledgeable people eager to answer all of your questions.
The museum wants you – and your friends too! They are "looking for a few good men and women who are passionate about history, enjoy interacting with the public, and provide the most up-to-date information available."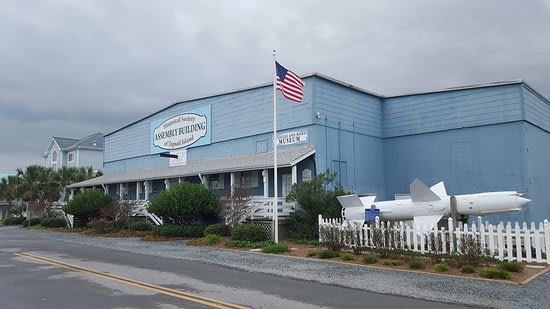 Missiles & More Museum
720 Channel Blvd, Topsail Beach
Onslow County Public Library
Of course, you know you'll learn at the library! In addition to their incredible book collection, you'll also find special displays about the natural aspects, including animals and geography, of Topsail and the mainland. You can join the Friends of the Library at both the Onslow County and the Pender County branches to help further their mission of making "a difference at their library and in their community."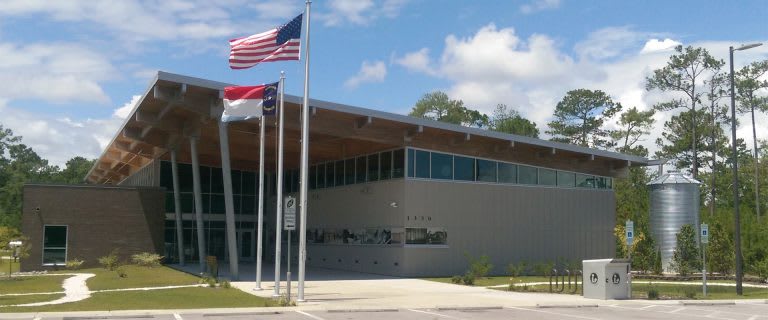 Sneads Ferry Branch Library
Topsail Township Friends of the Library
Karen Beasley Sea Turtle Rescue and Rehabilitation Center
Topsail Island is a turtle sanctuary. Every summer, from May through August, the loggerheads come up on our beaches to lay their eggs. In addition, many turtles find their way to the hospital in Surf City when they are in need of rehab and medical treatment. The Beasley Rescue Center has grown tremendously since that first day in 1996 when a few people shared their dream of caring for injured sea turtles.
Now you can help too. Looking for those nests, so they can be protected until the babies hatch, takes a large number of volunteers. The turtle patrol walks all 26 miles of the island every day from May 1 to August 31 and also helps guide the little ones to the ocean when it's time for them to emerge from their nest about 60 days later. Beginning in the fall, the center itself will also need more volunteers.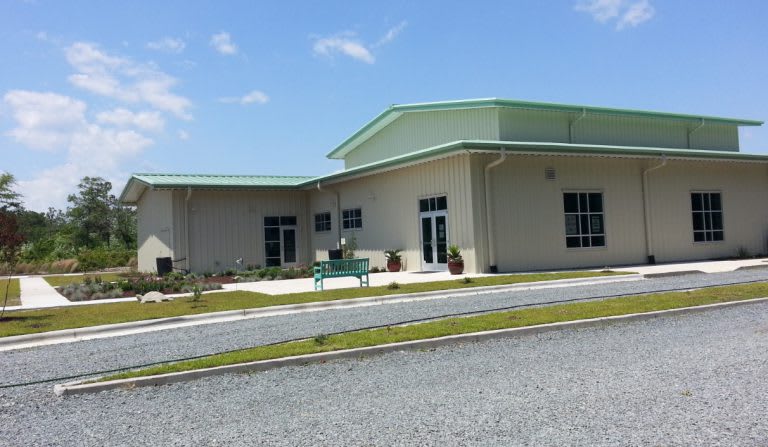 Karen Beasley Sea Turtle Rescue and Rehabilitation Center
302 Tortuga Ln, Surf City
Ecological Marine Adventures
One of the more exciting places for kids and adults alike to learn more about the ocean and the natural world around us in the Topsail area is Ecological Marine Adventures (EMA). Founder Taylor Maready says that EMA has two missions: ocean conservation and educating others about their importance in the world around them. Taylor says he has "so much hope in our future generations." That hope goes into every tour they conduct at EMA, which helps their visitors "understand the importance of the ocean and how we can be better stewards of the ocean."
A sister organization, Tides of Hope, brings "the ocean to those that can't get to it themselves." Taylor and his team do in-class presentations at local schools. They find that many of those kids have never seen the ocean, even when they live on the mainland just 15 minutes from the beach. Tides of Hope wants to help these students understand what the ocean is like and why it's important to our world.
EMA's exhibit area includes a touch tank aquarium with "stingrays, urchins, hermit crabs, and all sorts of other sea critters that you can touch and hold." They are open year-round and host programs, including classes and camps, for toddlers through adults.
As for their volunteer needs, Taylor says, "We love volunteers. We have lots of work that takes place in the aquarium, and we always love for volunteers to come and help with the animals. It takes a LOT! So, every little bit counts."

Ecological Marine Adventures
106 North Topsail Drive, Surf City
Learning can be fun! Helping others learn can also be enjoyable and rewarding. The Greater Topsail Area has so much to offer. Now is a great time to find out more and to share that knowledge with others!