The new Topsul Fitness and Topsul Nutrition supplement store in Sneads Ferry is a great place for people in the Topsail Island area to go and get fit.

Topsul Fitness Renovating and Expanding for Your Health!
Lexi Pickle, co-owner of Topsul Fitness with her husband Matt, is excited about the new equipment, the new supplement store, and the future of their fitness center located in Sneads Ferry. The family moved to the area from Virginia after they realized they spent more time here, tending to their rental home, than they did in their own home. They joined Sneads Ferry Fitness and soon realized what they wanted to do.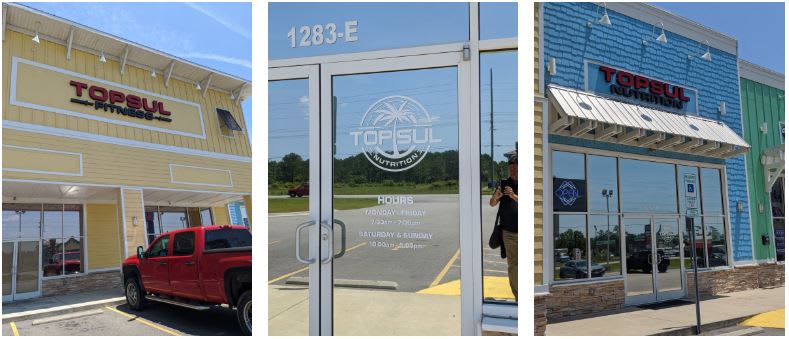 They "saw the potential for improvement," Lexi says, and began to think about owning their own fitness center. They didn't want to start their own, thinking it would be better to acquire an existing facility, so they approached the owner "to see if they were interested in selling. And they were!"

The couple purchased Sneads Ferry Fitness in February 2019, renamed it Topsul Fitness, and start doing renovations. They also decided they would give back to their community and do so in a big way. Lexi and Matt return a percentage of their profits to Sneads Ferry organizations, not to "make a big thing of it" but because they know they are blessed and like to give back. They are in this fitness business not to make money for themselves but in a "fun, take care of the community, make everyone healthy" kind of way.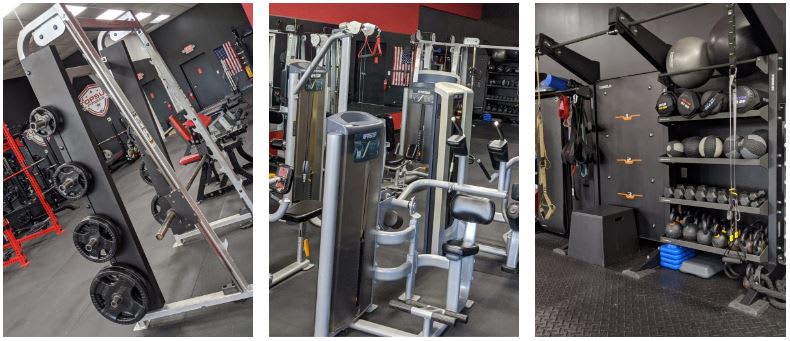 Topsul Fitness has sponsored the local soccer activities of CASA, Paddle for Troops, the Shrimp Scamper, and Ocean Fest. They also purchased new playground equipment, including a number of outdoor games, for Dixon Elementary. They donate $1 out of every membership draft to their Sneads Ferry and Topsail community. In March, they doubled their regular donation and contributed $500 to benefit the families of the Marines recently killed in Iraq.

Focusing on their main goal of helping the community be healthier, Lexi says Topsul Fitness is expanding. Right now, she says, they "offer a ton of stuff." They have also taken over the vacant store next door for a supplement store that will feature proteins, a snack bar, and Clean Eatz, which particularly excites her with its possibilities for healthy food offerings.
The fitness center is also opening up a group classroom in the new space. They plan to have Zumba, yoga, high-intensity interval training (HIIT), and kickboxing classes. Currently, Topsul Fitness features personal training options and a body scanner called Fit 3D, which is a "cool way to track measurements and body fat percentage." The center has all the standard fitness equipment and will soon add a turf lane, a new style of functional training that lets people use "your body in ways you normally would, running, pushing things, and pulling things."

Trainer Cayley Woodbeck with co-owner Lexi Pickle
Lexi says they take pride in being a 24-hour fitness center. Members can work out at any time during the day or night. In fact, she says her husband typically goes to the fitness center at 4 am and then it is her turn at 5 am. They both get up before their two young children so they can work out for mental clarity and as stress reliever. She says, "We have both been into fitness for so long, it's been a big part of our lives."

Co-owner Lexi Pickle with her two children
Vacationers and visitors can purchase a one-day pass or a one-week pass so they can work out during staffed hours at Topsul Fitness. There are also membership options that can be paid by monthly draft, paid every three months, or paid on a yearly basis. More information about membership is available at
topsulfitness.com
.
Topsul Fitness is a true family-owned business in Sneads Ferry, with a "great little family" of trainers and staff. They plan to have an open house soon, probably during the summer months.