There's always something awesome to do in the Topsail area. You can go to the beach, eat fresh seafood right off the boat, swim, kayak, paddle board … the list goes on. That list also includes golf! Sneads Ferry and Hampstead are home to two amazing golf courses that love their visitors as much as their members.
The Treasure of Tee Time!
Semi-private courses at Olde Point Country Club and North Shore Golf Course welcome everyone to join them for a day of golf in the incredibly temperate weather we usually enjoy on the island and on the mainland. Memberships are also available at both courses, for residents and those who love golfing all year round.
Olde Point Country Club – Hampstead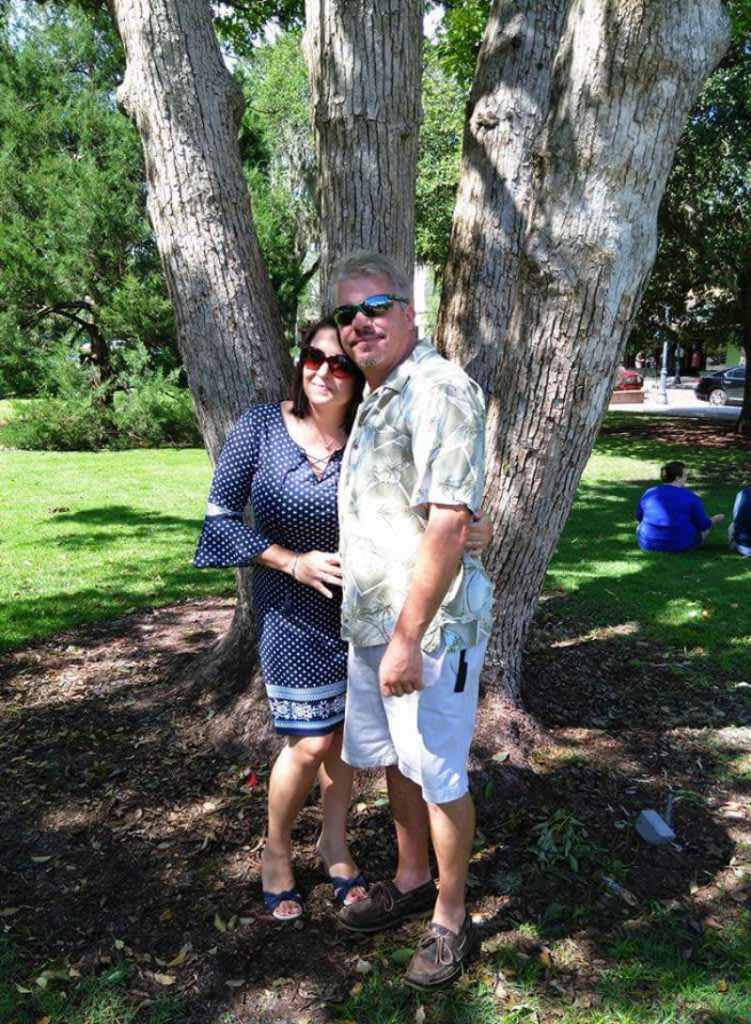 The Olde Point Country Club was built in 1974 and opened to the public in 1975. Marzana Zalik and her husband, John, bought Olde Point in 2017 and have transformed it. Marzana says she is proud that they have become such an important part of the community. "We really care," she adds, noting that their "number one thing" when they took over the country club was that they "wanted to do as many charity events as possible to bring everyone together and make a difference."
Olde Point loves visitors as well as their members, who are all invited to enjoy a day of golf, a day at the pool, and have a lovely meal and drinks. The Country Club features a full-service restaurant, Nineteen, as well as a banquet room, tennis court, and swimming pool. Marzana emphasizes that "We are the most reasonable, most warm and welcoming to tourists. You'll meet a lot of great people here. Our staff is the friendliest around."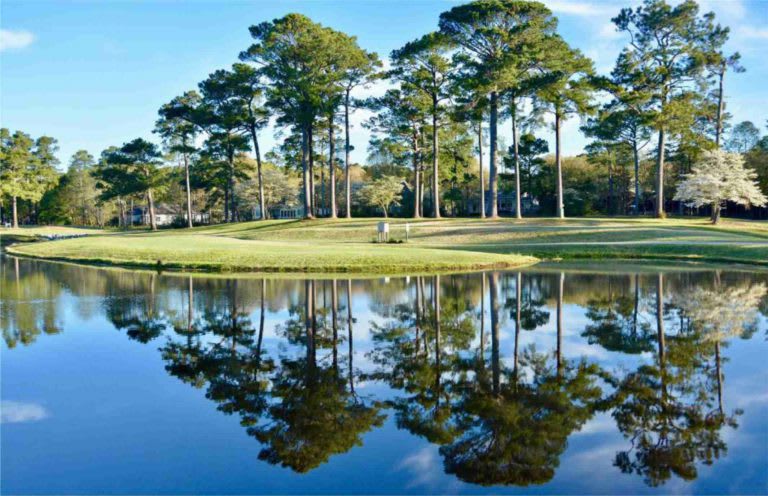 Image from GolfAdvisor.com

The course is in great shape, she adds. With a new superintendent in place, there are plans to put more beautification elements in and to make the course look even prettier. Plan includes planting some azaleas or different plants to make it look more tropical.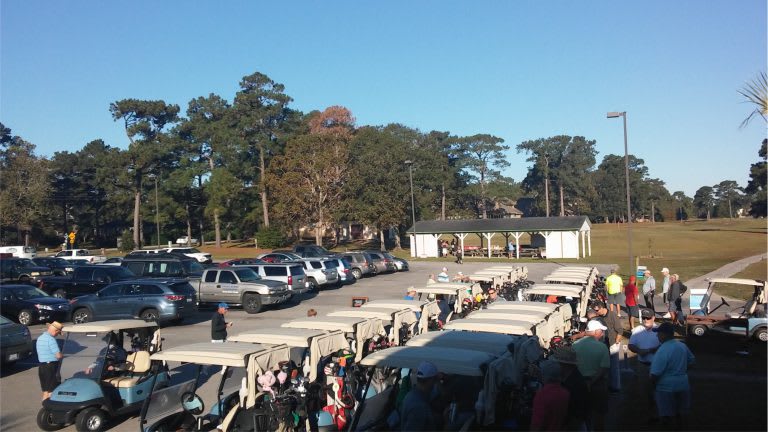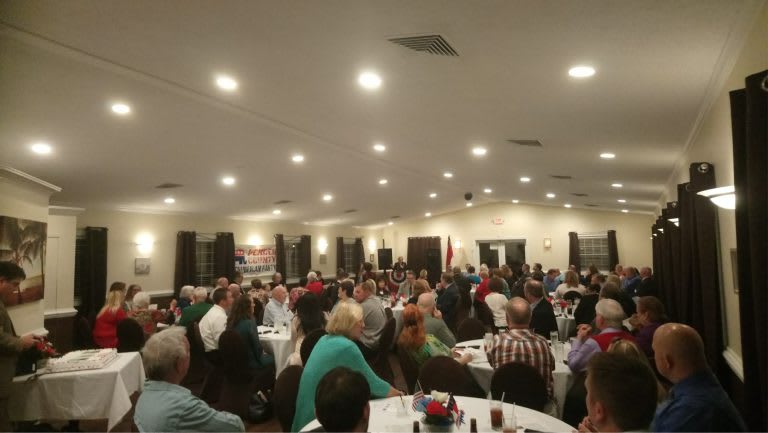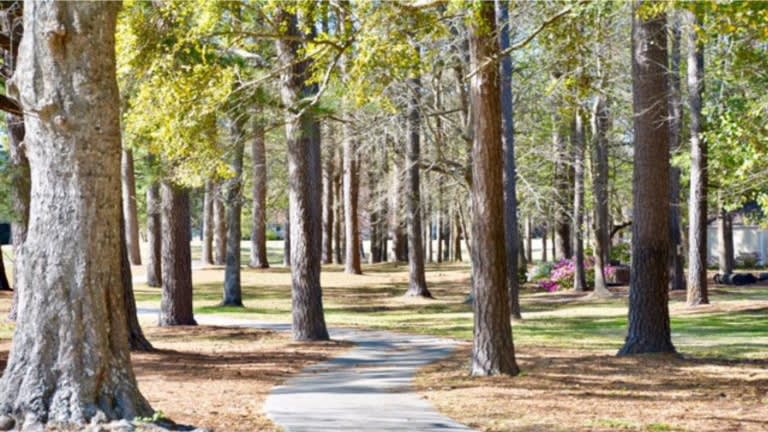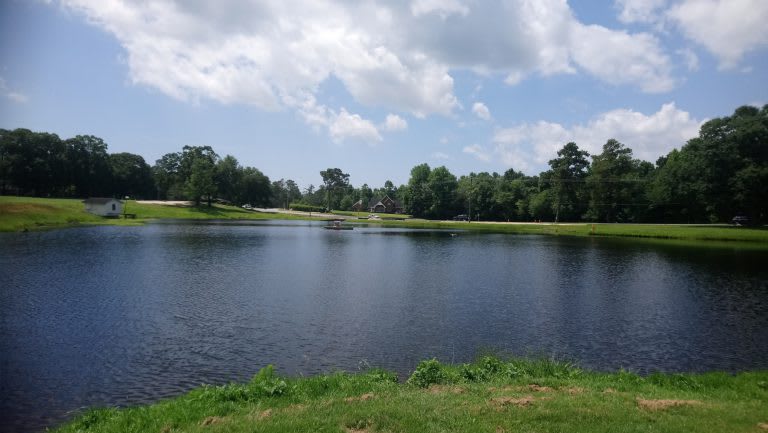 Marzana and John are hands-on at Olde Point. They know that when their staff, golfers, diners, and others see them working as hard as anyone else, it makes a huge difference. In fact, their hard work to upgrade the club has made a substantial impact on increased home values in the area. They are pleased to be such an integral part of their community as well as a place where everyone can go and truly enjoy themselves.
North Shore Golf Course – Sneads Ferry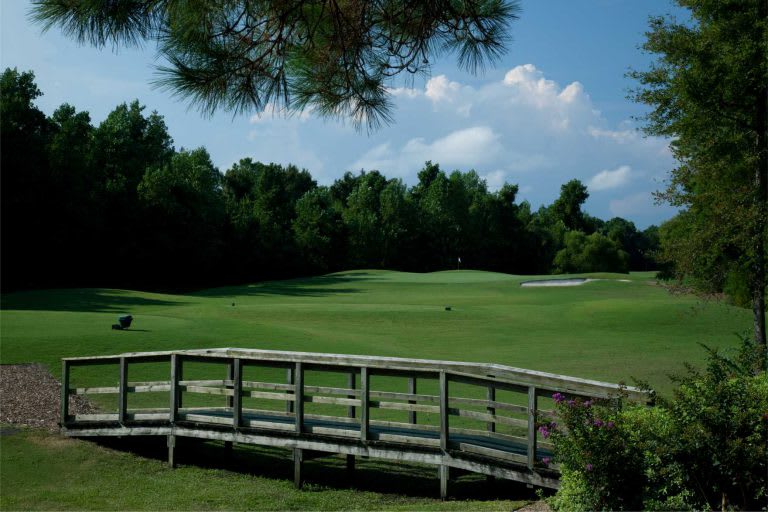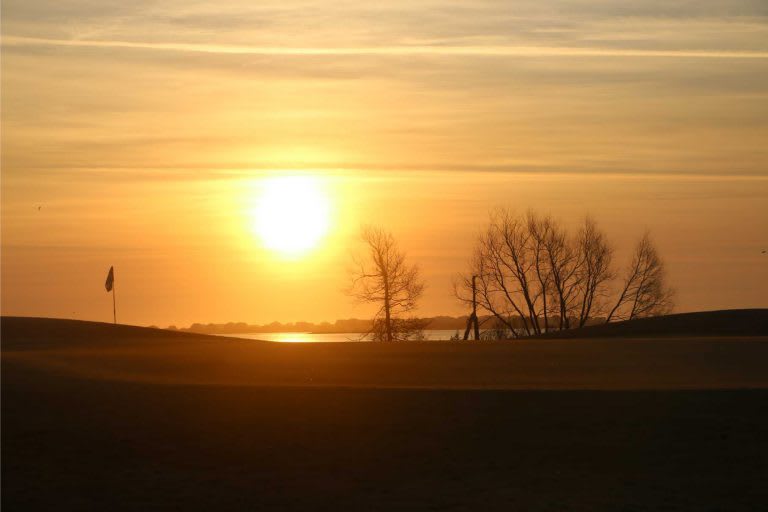 Ryan Hansen has been the General Manager at North Shore Golf Course for 5 ½ years. He is very excited about the resurgence in golf interest in the past few months and looks forward to entertaining visitors to Topsail Island and the mainland. North Shore also offers memberships for those in the area who enjoy a regular game throughout the year.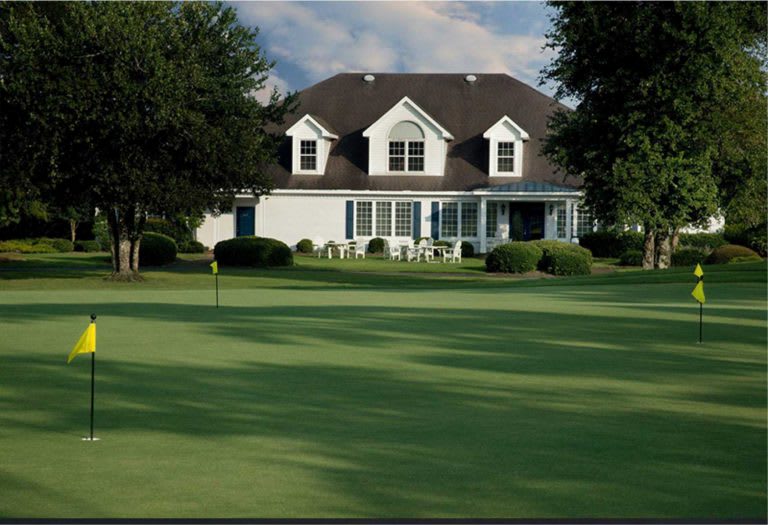 Developed in 1988, the North Shore course was managed by John Russell from the start. Russell was a huge part of the club until he passed away shortly before Hurricane Florence landed. The course has grown from a small trailer sitting at hole #1 to the inviting clubhouse, tennis court, snack bar, and swimming pool it offers today.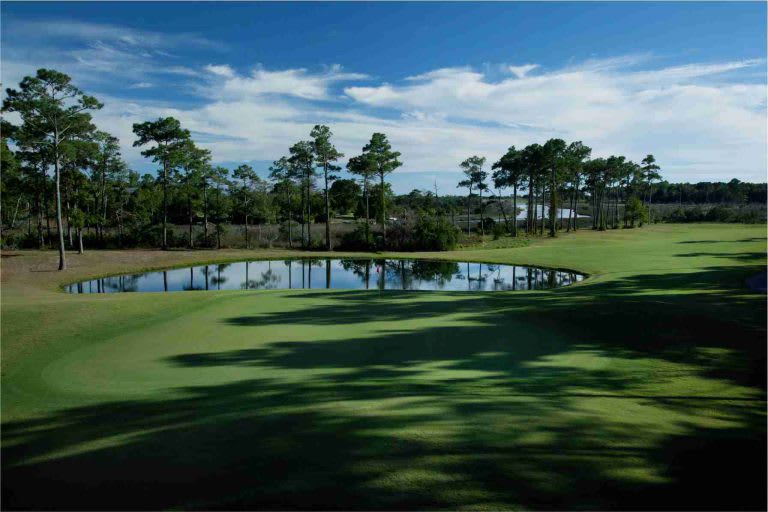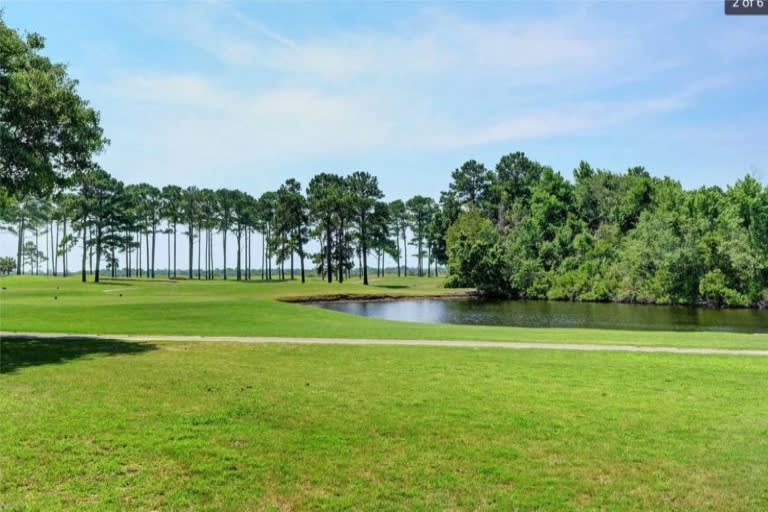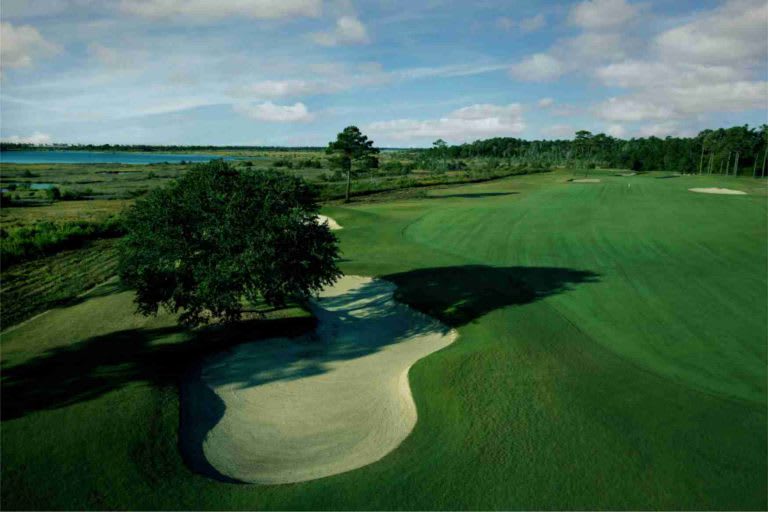 A big upgrade about seven years ago brought in Champion Bermuda for the greens as part of the course renovation. Ryan is excited to offer lessons at the club as well as they are trying to grow the game. He has seen a notable increase in interest in this healthy, outside activity over the past few months and looks forward to membership drives going forward.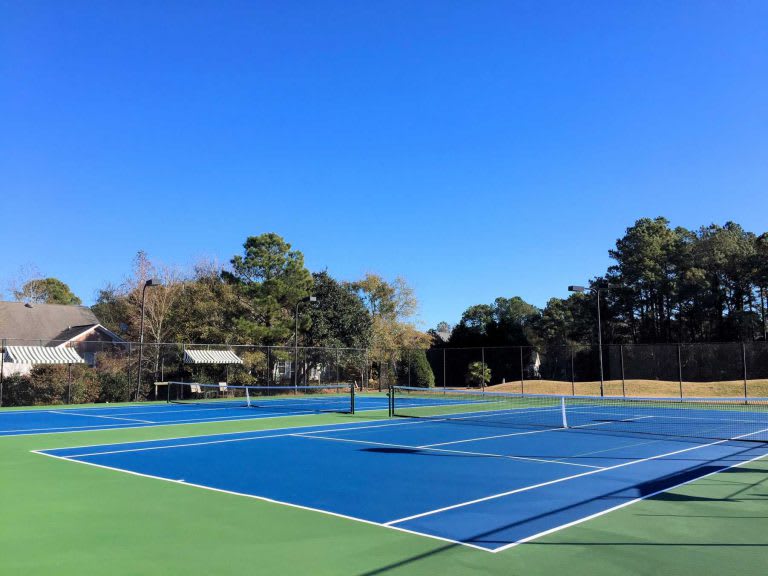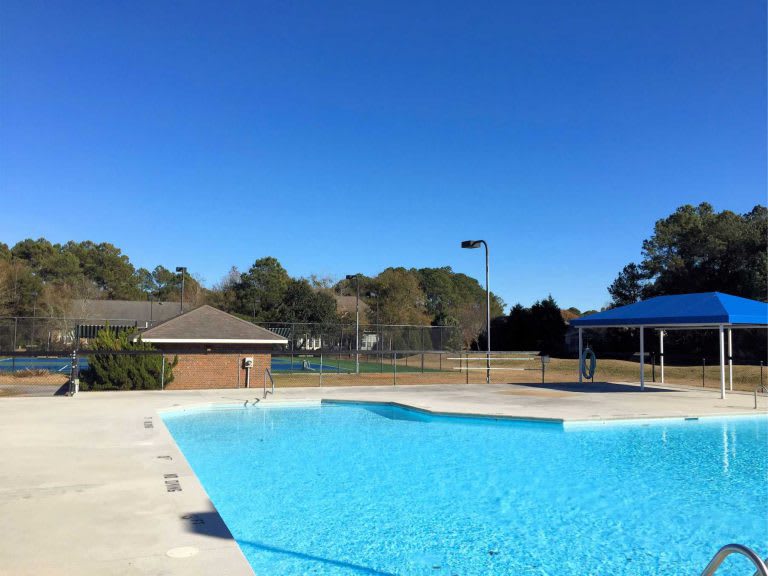 Ryan says, the "layout of the course is one you just never get tired of. It's a fun layout for both the avid golfer and the beginning golfer." North Shore offers "a little something for all levels" and welcomes everyone to come join the fun. This club also hosts about "8-10 charity events a year," Ryan adds, including several military events.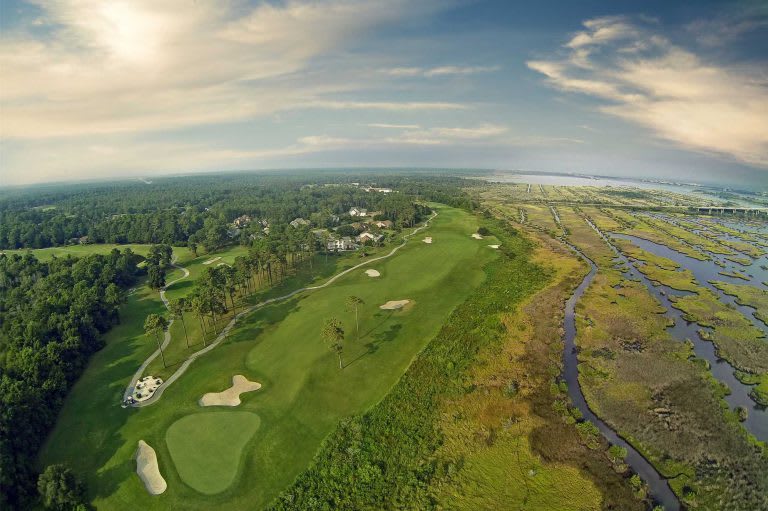 Strategically located on the Intracoastal Waterway, North Shore Golf Course offers nine holes on one side of Hwy 210 and nine on the other. Six of the course's holes are actually on the Intracoastal. They also offer a practice facility that includes a driving range, chipping area, and putting green.

When it's tee time on the island or on the mainland, the beauty of the local golf courses waits for you!
Olde Point Country Club
513 Country Club Dr. Hampstead, NC 2844 / Phone
North Shore Golf Course
101 North Shore Drive, Sneads Ferry NC 28460 / Phone (910) 327-2410 / (800) 828-5035