Beyond the sand and the sea, there lies gold. The real estate market is thriving, especially in the highly desired area of Topsail Island and the surrounding mainland towns. When you are sitting on such gold, you'll need to be sure you get the most out of it and that's where your trusted local experts can help.
Treasure Realty has shown that we are the gold standard in the Greater Topsail Area, which includes the three incorporated Island towns, Sneads Ferry, Holly Ridge, and Hampstead. Our strength is clear in our numbers: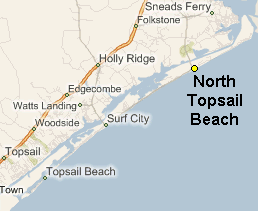 #1 in the Greater Topsail Area
#1 in the Greater Topsail Area "Waterfront"
#1 Condo Sales in North Topsail Beach
#1 North Topsail Beach waterfront sales
#1 in Sneads Ferry and North Topsail Beach
6 Treasure Realty agents in the Topsail Island Association of REALTORS® top 10
You may have noticed some new billboards and some new messaging, as we have recently unveiled our new campaign. We want you to know that you are truly Sitting on Gold, the gold that is such desirable real estate on Topsail Island and on the mainland.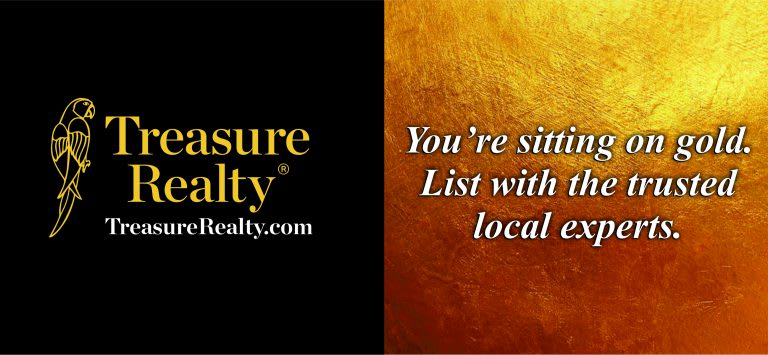 Our Sitting on Gold Billboards
On and off the island, our agents are here for you and our entire organization is here for the community, throughout Hampstead, Holly Ridge, Sneads Ferry, Topsail Beach, Surf City, North Topsail Beach, Jacksonville, and beyond.
We are much more than a real estate company. Treasure Realty's core value lies in the belief that "when you're blessed, be a blessing." Focused on giving our "time, talent, and treasures," we are active in the community and believe in giving back.
Our company has donated blankets to the homeless, donated a beach wheelchair to Surf City, and supported organizations such as Mercy Chefs and Share the Table. Mercy Chefs responds to disasters across the country with meals and much-needed comfort. Share the Table provides food and other items to our neighbors in need throughout our area.
Each of our agents is involved in the community in their own way as well, through their church, Rotary, and other organizations that serve others throughout the area. We are all encouraged to pay it forward throughout the year.
So, we are all sitting on gold in many ways. We are your trusted local experts, an integral part of the Greater Topsail Area. Now is the perfect time to work with the people who are invested in this community and who know this area best. When you are looking for your new home, we help you find your treasure on and off the island. When you are selling, you are sitting on gold. For both buyers and sellers throughout the Greater Topsail Area, your treasure awaits!