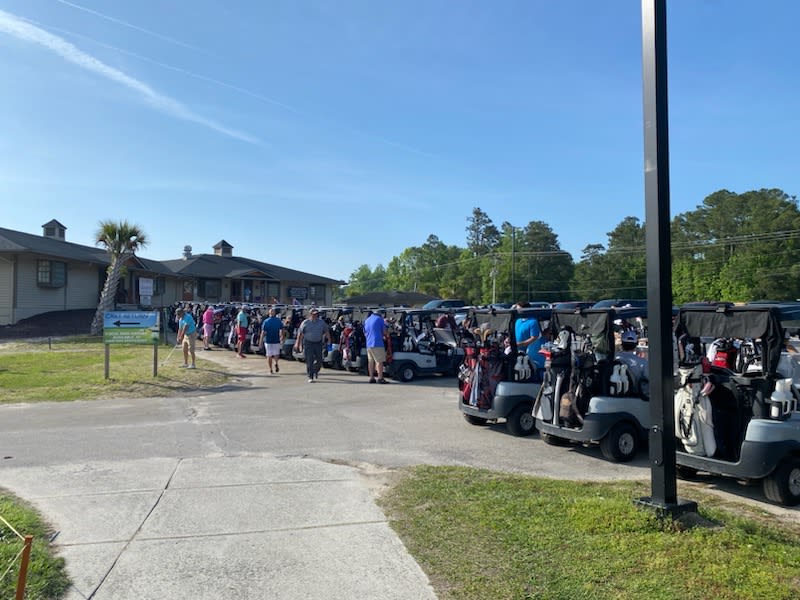 It was a beautiful day, and the sun was shining down on the Olde Point Country Club golf course, where hundreds were gathered to celebrate a local cause. Saturday, April 29th, the annual golf tournament took place, and 116 golfers took to the course for the 2nd Annual THE PADDLE 4 TROOPS HONORS GOLF TOURNAMENT. The Foundation's goal is to assist local military and their families and bring them support for things that the military may not provide or be unable to provide in a timely manner due to federal processes. This includes local veterans, active duty, retired military personnel, and their families.
Better Homes and Gardens Real Estate Treasure had a group on the fairway, making each stroke count! The military is a big part of our community, and they sacrifice a great deal to protect and defend our country. We are proud to be able to give back to them and honored to be able to participate in this event.
Last year, the Foundation raised nearly $150K for the military and their families in total from all of the fundraisers they organized throughout the year. So far this year, the golf event helped to raise over $19K.
John Hastings is head of the golf event and on the board. He is the strength and conditioning coach at MARSOC. He and his wife Lori moved to the area in 2016 from Virginia.
Ian Morgan, also with MARSOC, is on the board of P4T. He makes all the paddles and plaques himself. Soldiers have brought him wood back from places like Afghanistan and other areas of deployment for him to make these paddles which have an incredible significance to the Marine community. Ian also adds a QR code that goes to the Paddle 4 Troops® website where vets in distress can call anytime if they find themselves in need of assistance. Marty Rademacher, owner of the Backyard Tavern, was presented with one of these plaques. Marty has facilitated help for numerous vets and, as a prior Marine, understands that timing is critical in getting people help.
If you're interested in participating in next year's Golf Tournament, donate to the cause, or join in the paddle event coming up, visit
Paddle4Troops
Join their Facebook Page and follow for more upcoming events and ways you can help!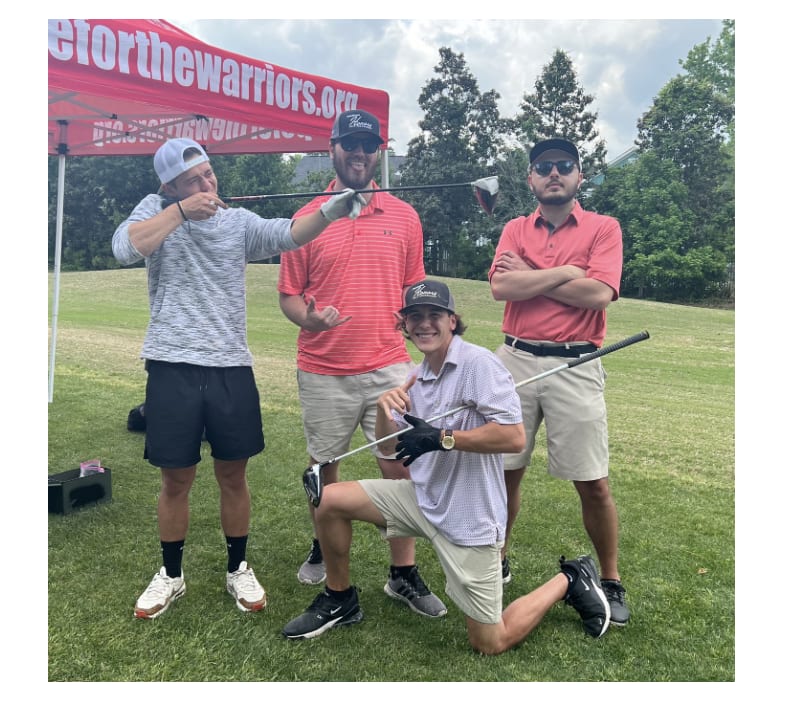 Chris Brown (kneeling), from Better Homes and Gardens Real Estate Treasure, participated in the Paddle 4 Troops® Golf Event.