For the last 25 years, my family has participated in some sort of "Turkey Trot" or Thanksgiving Day race. It's a staple of our holiday! It gives us permission in our minds to eat and drink more!


In the spirit of Thanksgiving, we were blessed to become owners at St. Regis in North Topsail Beach. And as such, we've spent the last four years of Thanksgiving at the beach with our "own" Turkey Trot.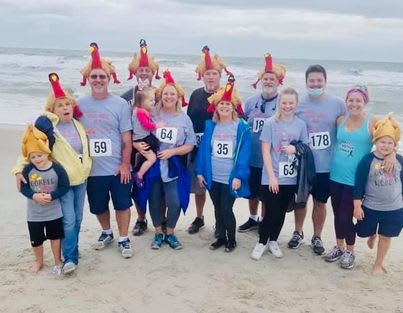 Last January, prior to COVID, I asked some neighbors their thoughts on having a low-key Thanksgiving Day race, and thus, the NTB Gobble Wobble was born. Our mission, our "WHY" was easy: Offer the community of NTB an event to encourage THANKSGIVING, fellowship, and giving back to this special area.

Even with the introduction of COVID last year, we were able to come together SAFELY to celebrate the holidays, family, and friendship – and to celebrate 145 registrants donating $2000 and 100lbs of food to Share the Table. Share the Table provides food to our surrounding communities. Did you know that 1 in 6 children are marked as "food insecure"? Since its founding in 2010, Share the Table has seen a 57% increase in food distribution. While we are blessed, we believe it's our responsibility to share those blessings. And that, my friends, is why we started the first-ever "NTB GOBBLE WOBBLE" – We don't gobble til we wobble!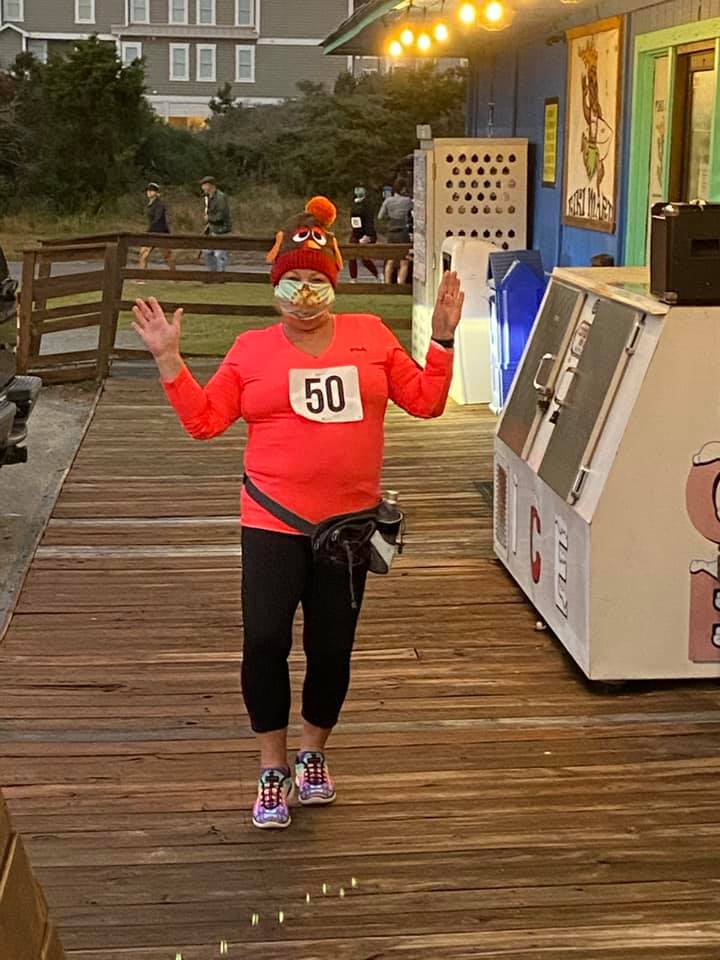 Our inaugural event was amazing, with masks and all. Thanks to our corporate friends and sponsors, we were able to offer more than we even thought! Treasure Realty stepped up to sponsor our race medals, and along with our friends at St. Regis, the Tiki Bar, Ocean's Edge, Publix Surf City, and Splash by the Sea, our race registrants enjoyed snacks, t-shirts, and camaraderie. We surpassed our attendance and financial goals, so we are back and now can say we are an annual event!

This year, we return to be thankful but also honor those who supported us. Our St. Regis/Tiki Bar/Gobble Wobble family unexpectedly lost an amazing friend and supporter this year, Ryan Hansen. As excited as we were to start this event, Ryan's exuberance to join in made this day amazing. His humor and encouragement made even the happiest more joyful. To honor Ryan, we have renamed our annual event the "Ryan Hansen Memorial NTB Gobble Wobble", and hope to have more ways to spread his joy of life.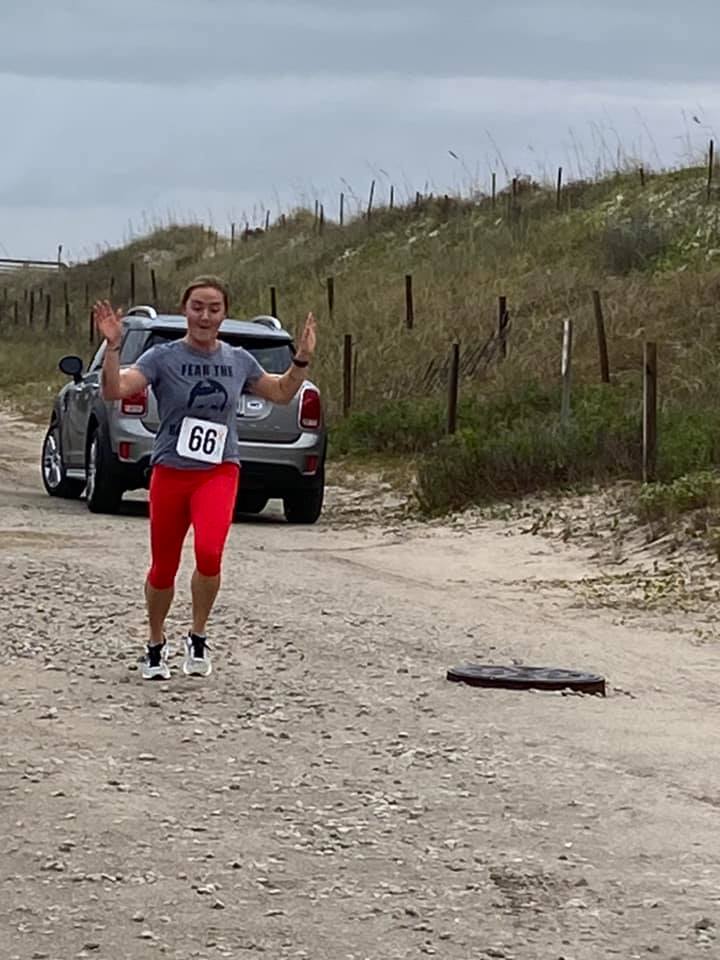 Our goals won't change – Focus on Thanksgiving, give folks a reason to be a bit healthier, enjoy the fellowship, and do good in the area. This 5k race is for everyone – it's low-key, low-cost, low-tech and high-fun, high-energy, and high-time to start training for race-time goals and post-race indulgence! If you are looking to PR at this race, DO IT! (Just show us your watch. You are on beach time, man. No fancy, high-tech stuff to track it.) Promise we will believe you! Walkers, runners, strollers, wobblers, crawlers – any way you care to get to the finish line, please join us!
Many thanks to all of our sponsors, including Better Homes and Gardens Real Estate Treasure (Treasure Realty). (Not only am I the race director, but I'm also a client! Highly recommend it for your real estate needs!) Check out the website for more info on the Gobble Wobble:
runsignup.com/Race/NC/NorthTopsailBeach/NTBGobbleWobble