Guest blogger Salem Clarke tells us about some of the treasured things to do when visiting Onslow County and the Greater Topsail Island area.
Plenty to do in Onslow County
One of the best ways to improve your mood these days is to get some sunshine. In Onslow County, there are endless ways to have fun in the Great Outdoors; whether it's walking the beaches or hiking through historic state or local parks.
Beaches are open and welcoming visitors and beach accesses offered by Parks and Recreation are open to the public. Social distancing and other safety practices to prevent the spread of Coronavirus are still recommended by the CDC, which includes keeping about 6 feet between you and others as well as avoiding large groups. If you're not sure what that looks like, 6 feet is about the size of a yoga mat or adult bike. Also, we have provided some
safe travel resources
on our website.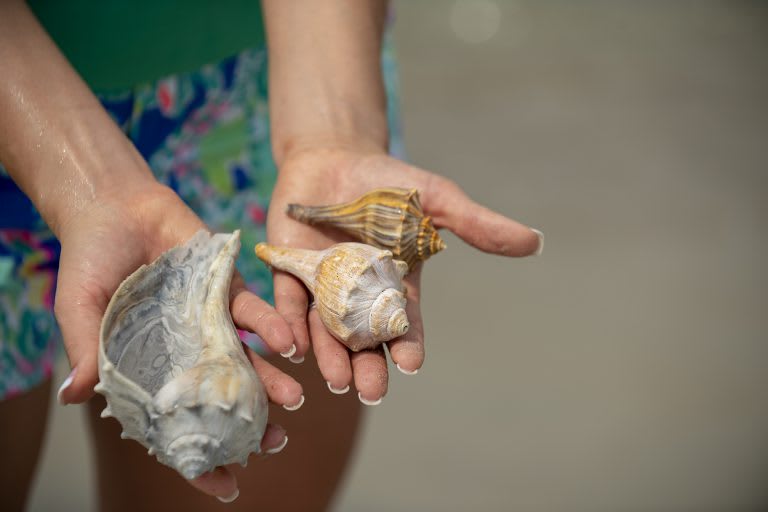 You can also encourage more space around you on the beach by using a beach canopy or umbrella, or even drawing a line in the sand. Water activities and outdoor exercise are generally considered safe by the CDC, as there is no evidence Coronavirus can spread in the water. For the kayak and boating enthusiasts, Swansboro businesses are offering several ways to enjoy Onslow's Intracoastal waterway. You can kayak or paddleboard with Pogie's Fishing Center or Swansboro Paddle Boarding. Bear Island, which sits a few miles away from Hammock's Beach State Park, can be accessed by boat with Marsh Cruises or Lady Swan Boat Tours. You can spend time hiking the trails of the island or search for sand dollars on the quiet island. After a long day at the beach, pick up a pizza or visit one of our local
restaurants
.

If staying inland is more your thing, the Jacksonville-Onslow Sports Commission has taken it's annual Moore Buick New River Splash virtual, so you can complete a triathlon on your own terms while staying safe. Or go the distance with Onslow County's Park and Recreations 50K challenge. Just register before June 5 to log your miles and receive a special medal. Onslow is home to many parks where you can take a relaxing stroll or ride your book through serene nature trails. Visit Hammocks Beach State Park by the water, take a walk through Jacksonville Commons Park, or explore the
NC Mountains to Sea Trail
– which includes many stops throughout Onslow County.
For those who aren't ready to travel in person just yet, many Onslow County businesses and attractions are offering virtual tours. You can visit local landmarks like Walton's Distillery without ever leaving your couch! A view of the beach is available through the North Topsail Beach camera, and our site offers some great virtual tours of North Topsail. Looking for something educational? Try a virtual art class with Wine and Design; or grab your kids and listen in for the Zing Zumm Children's Museum story time. For the nature lovers, Hammock's Beach State Park offers virtual tours through Lady Swan Boat Tours and Jacksonville's Sturgeon City offers virtual science lessons. For a full list of virtual tours, visit the Only in Onslow's
Virtual Experiences
page. We hope to see you soon!
Contact Information for Salem Clarke:
Tourism Manager, Onslow County Tourism