The North Carolina coast and Topsail Island have been home to many members of the military over the decades — thanks to nearby Camp Lejeune, New River Air Station, MARSOC, and many other Army and Marine military bases a bit further afield.
Whether you're coming to the area as part of a new assignment or are retired military and remember the area fondly, finding your home on Topsail Island, or one of the many other wonderful towns nearby, is much easier with the help of a military relocation specialist, like those at
Treasure Realty.
Some of their real estate professionals are spouses or family of military members or retired military themselves and all have extensive experience working with USMC families.
If you're considering a move to the area, here's how a relocation specialist can help.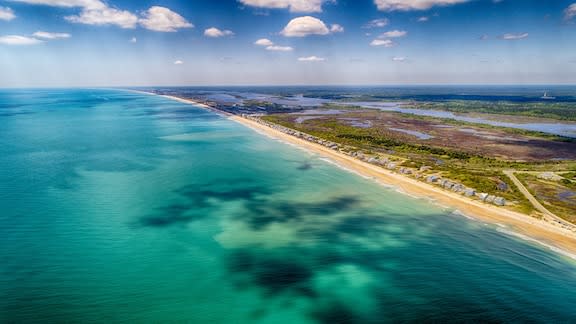 They can help you sell your home quickly
A military move is much different than what a civilian might experience. If you and your spouse are homeowners and one or both of you are active duty members of the military who need to relocate as part of your permanent change of station (PCS), you may need to sell your home first, and probably more quickly than you'd like.
A military relocation expert understands that difference and can convey the urgency and the importance of your role as an active duty member of the military. They can do all of the legwork necessary to sell your pre-relocation home quickly and get you a good price to boot.
Now, find just the right home
A military relocation expert understands the unique needs of military families. Not only can they help you sell your current home quickly, but they will also help you find a new home — no matter how far away you are. Some, especially those who need to move due to a PCS, may even have to buy a home from afar without seeing it in person and close remotely as well. A military relocation expert will show you homes near your b
ase, including Camp Lejeune.
Your relocation expert will also keep in mind that you may have to relocate again at any time, so they'll plan ahead and factor in how easy it will be to sell your new home — or even if you should sell. You may want to make it a rental property, especially in the beautiful Tops
ail Island area, where renters do look for beach settings for vacations. You may also want to return to the area when you retire. In that case, they can also manage your property if you need to rent it out.
In addition, Treasure Realty's experts are empathetic and understand your unique situation because they've either been in your shoes or
have worked with many PCS families and know their stories. When there are competing bids on a home you want to purchase, they know how to put your story into the right words to sway any seller.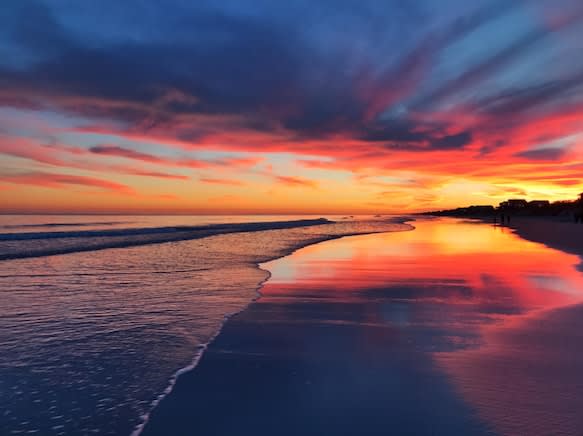 Get help with local information
The real estate agents at Treasure Realty
know the region surrounding Camp Lejeune, along with other nearby bases, both inside and out. Not only can they help your transition by introducing you to other military f
amilies, but they can guide you toward the resources in the area that help military personnel and families the most. They'll let you know about schools, shopping, and services, as well as which beaches are best for kids and great weekend getaway destinations.
They'll guide you to important financial resources
Relocation experts understand the nuances of financing a home in general, but also the benefits available to active duty military and veterans looking to retire on Topsail Island or the region. They'll help you with VA loans and recommend you to lenders familiar with those benefits and, because these benefits can get tricky, they can help you understand the process and terms.
Find your new home on Topsail Island and North Carolina mainland communities with Treasure Realty, your
trusted local experts. Enjoy island living with gorgeous beaches, plenty of activities, great schools, and friendly neighbors. Treasure Realty's team has a total of 284 years of combined experience, exclusively marketing Topsail Island and the surrounding coastal communities. Their brokers and military relocation experts are very personable, and they believe in a friendly, hands-on approach. These full-time agents and military homebuyer experts will go above and beyond to help you find your dream home.
Richard Baker opened Treasure Realty in 1990 and since then the business has become the overwhelming leader and trusted local experts for Topsail Island and the surrounding mainland communities. To learn more, visit their website.