There are several compelling reasons for visiting or making a home on or close to the Topsail Island coastal region of North Carolina. Here are just some of them.
Why you should consider Topsail to live, work, and play
I first came to Topsail Island to play when I took my family there for a vacation twenty years ago. Now the Island is where I live and work as well. Like most people who come here for the first time, I fell in love with the area, the lifestyle, the weather, the beaches, the air, and everything that makes it a treasure.
After that inaugural visit, we made Topsail our choice of vacation destiny every year until my wife and I made the big decision to move away from the Midwest and become part of this unique area of coastal North Carolina.
Why Topsail? Here are just ten good reasons
A Beach Vacation
Yea, there are other beaches to choose from. But Topsail's beaches are uncrowded, there are no high-rise hotels, and there is plenty of space for swimming, surfing, shore fishing, walking, or laying in the sun, and you'll stay in a private home or condo.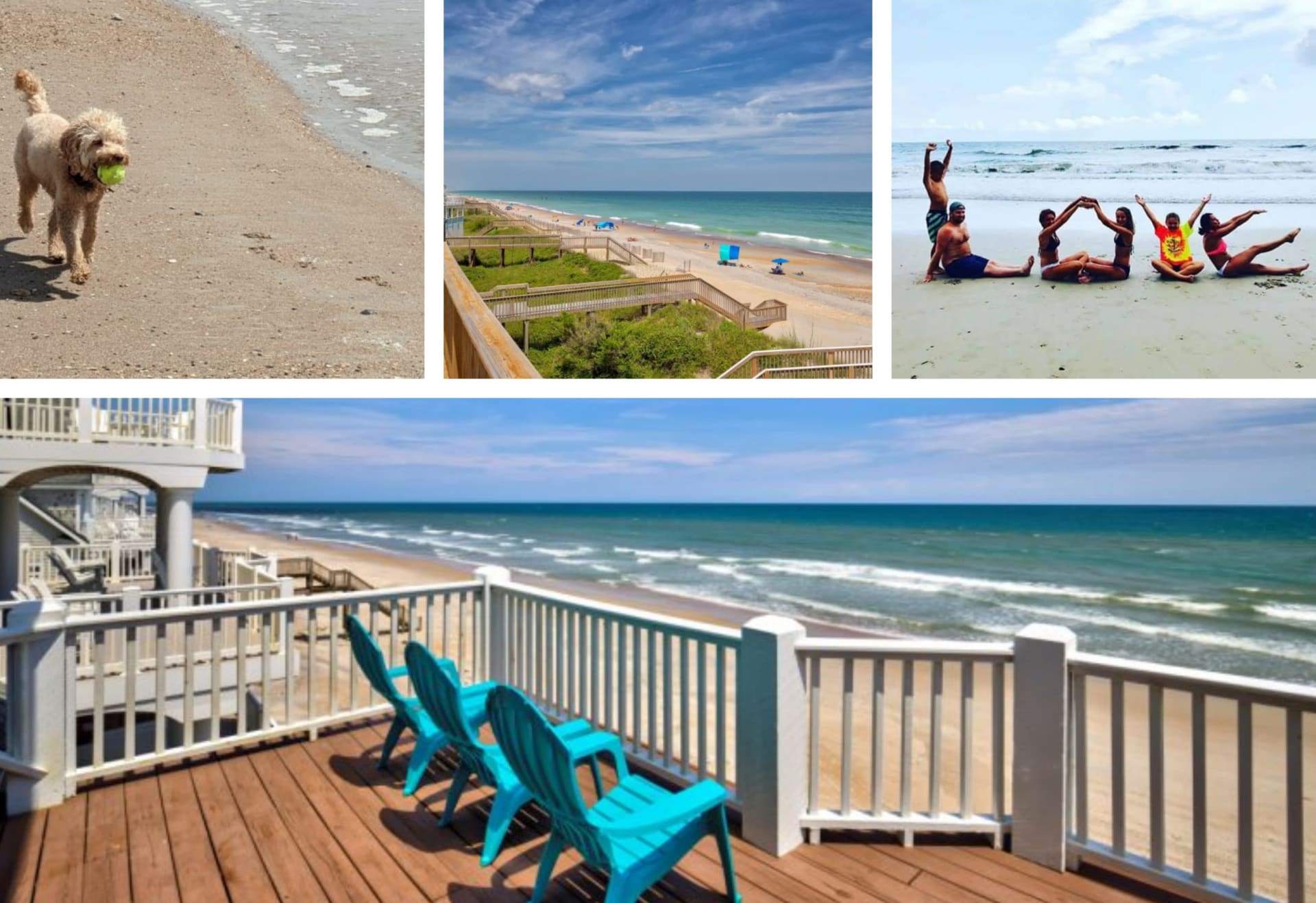 Things to Do
There's plenty to do besides hanging out at the beach. Topsail Island is full of places to shop, eat, drink, and enjoy the scenery from piers, parks, and waterways. You're also only a short drive from many other coastal cities and attractions like wineries, aquariums, trails, museums, and places to explore. There are also some great annual festivals worth experiencing at different times of the year.

A Primary Residence
Relative to other coastal communities, property on or around Topsail Island is affordable at all levels from the luxury beachfront home to a condo or a place on the mainland that allows you to be close to the beach. Within the Greater Topsail area are many communities and styles of homes for every budget and preference.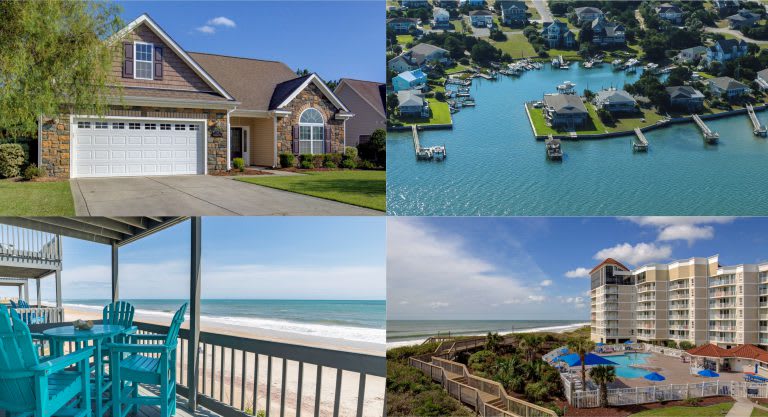 An Investment Home
If your goal is to invest now and decide to move later, or if you're an active investor, then a second home or a rental property on Topsail is worth considering. The mild year-round weather and peak summer seasons, bring a dem
and for vacations and consistent rental income to offset expenses and provide profit. (Learn more about property and rental management by Treasure Realty or if you are interested in long-term rentals)
The Salty Lifestyle
The salt life is a lifestyle that includes sand, fishing rods, open-sided Jeeps, kayaks, flip flops, shorts, and shark tooth necklaces sometimes referred to as a tie. In other words, life is more relaxed and casual.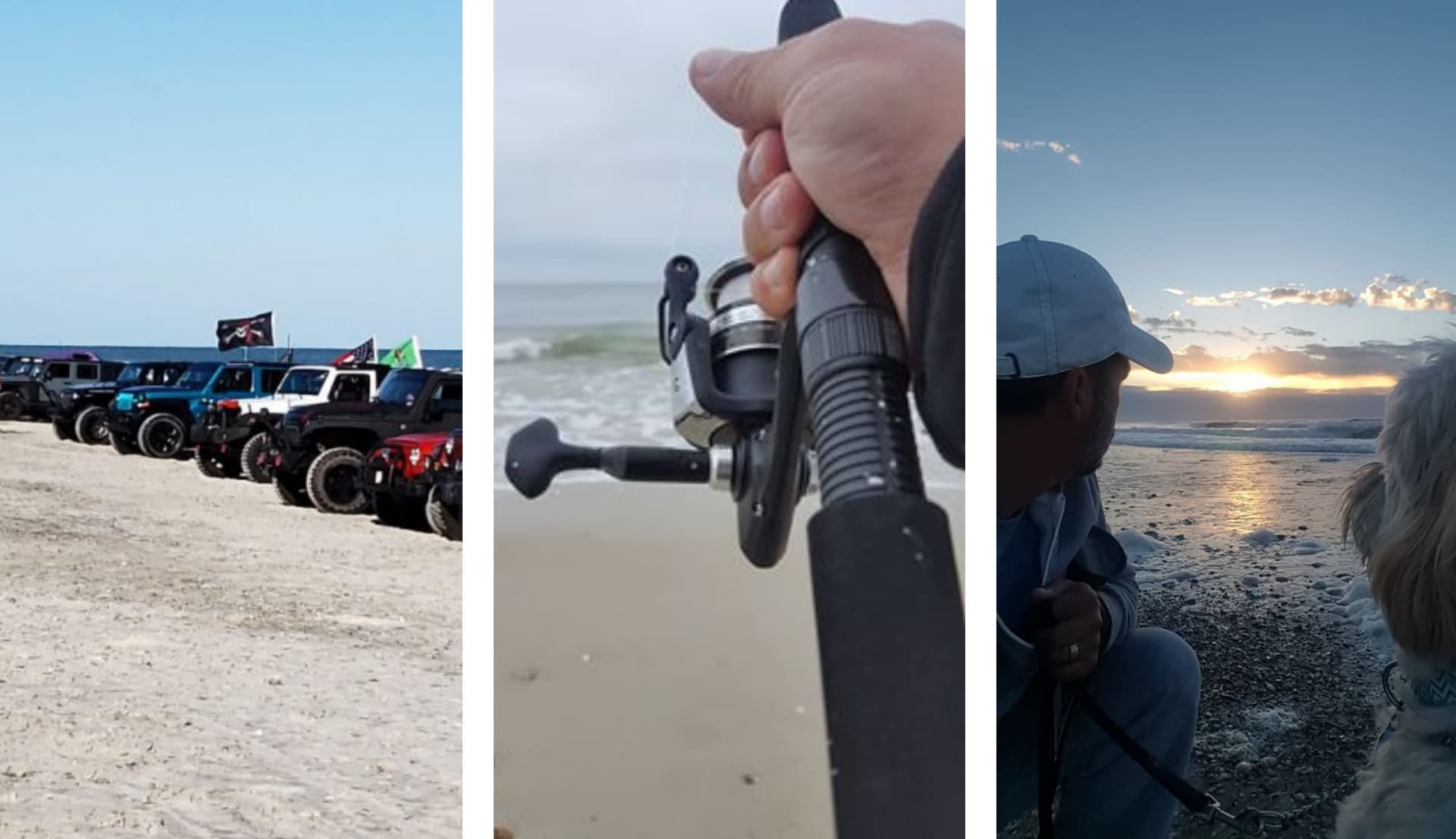 The Weather
If you like snow, you won't have it here on Topsail very often. I was used to getting 18 inches of snow at times in one night back in Indiana. Here, you can expect warm summers, a pleasant spring, and fall, and during the few months of winter, you'll wear a coat one day and potentially be golfing in shorts the next. We also have our share of rain and storms, but that comes with the coast. You just have to expect and learn to deal with them. But the one thing you can count on is breathtaking sunrises and sunsets.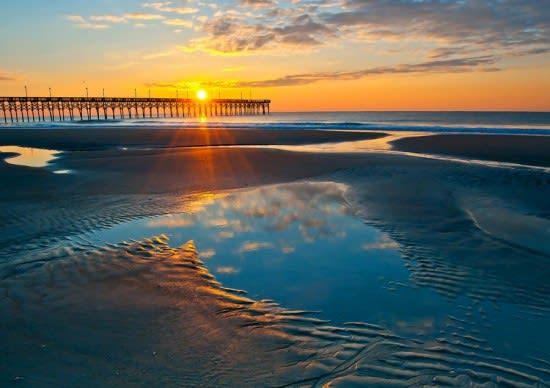 Those Turtles
Topsail is famous for its turtles and their nests as they migrate and land on our beaches to lay their eggs. 2019 proved to be a record year with 128 nests, each nest holding approximately 120 turtle eggs. In my twenty years, I've encountered just one hatching. It was a magical moment to witness these little creatures scamper back to the sea during a moonlit summer night.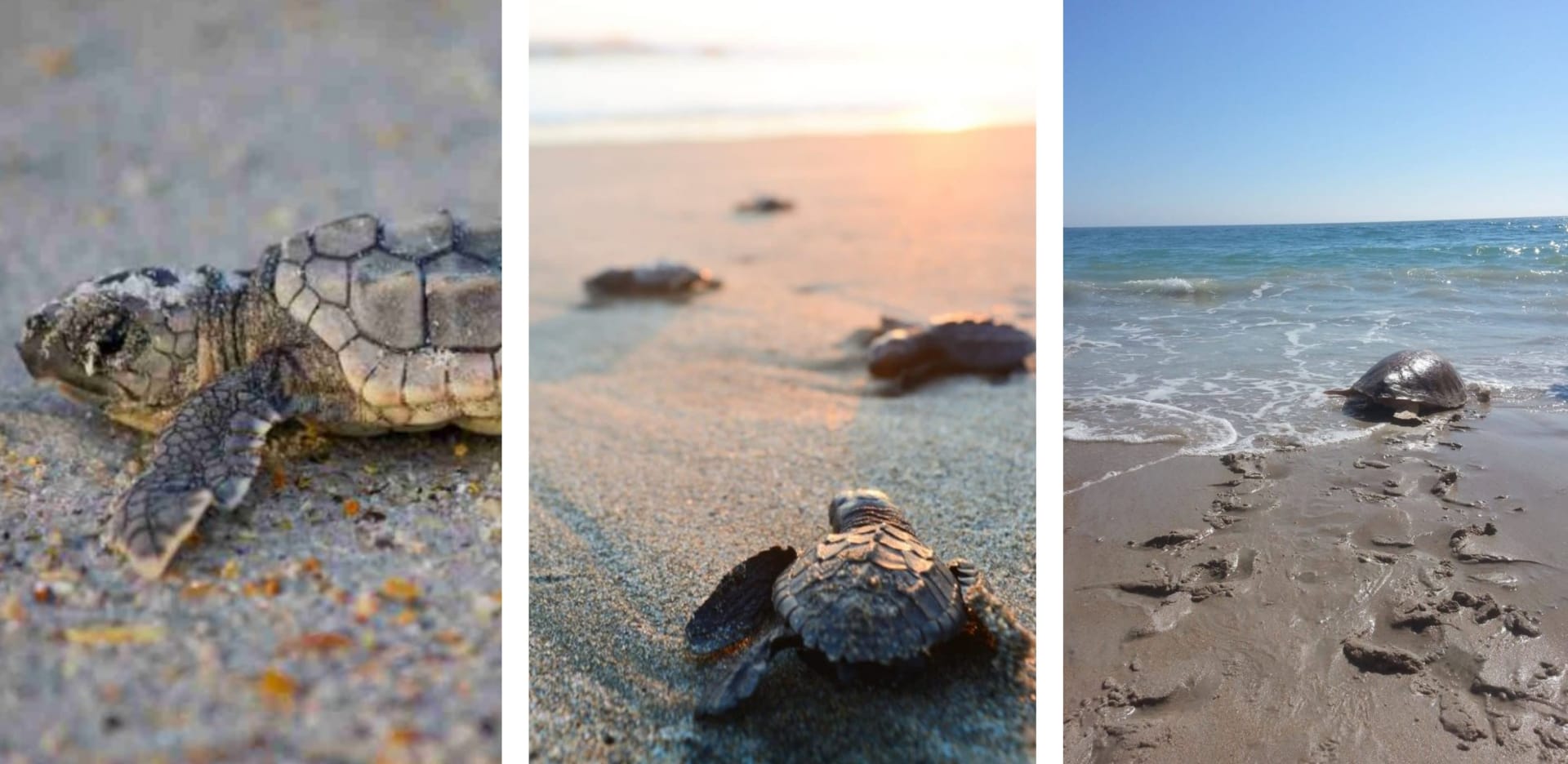 The Economy
The communities of Topsail are growing while at the same time holding onto traditions and values that maintain a calmer way of life. Off the Island, there's a mix of economic factors comprising the military and bases and the businesses that support the expanding population. With all this growth, there are many opportunities for employment or for starting a business. Visit th
e Greater Topsail Area Chamber of Commerce f
or more information.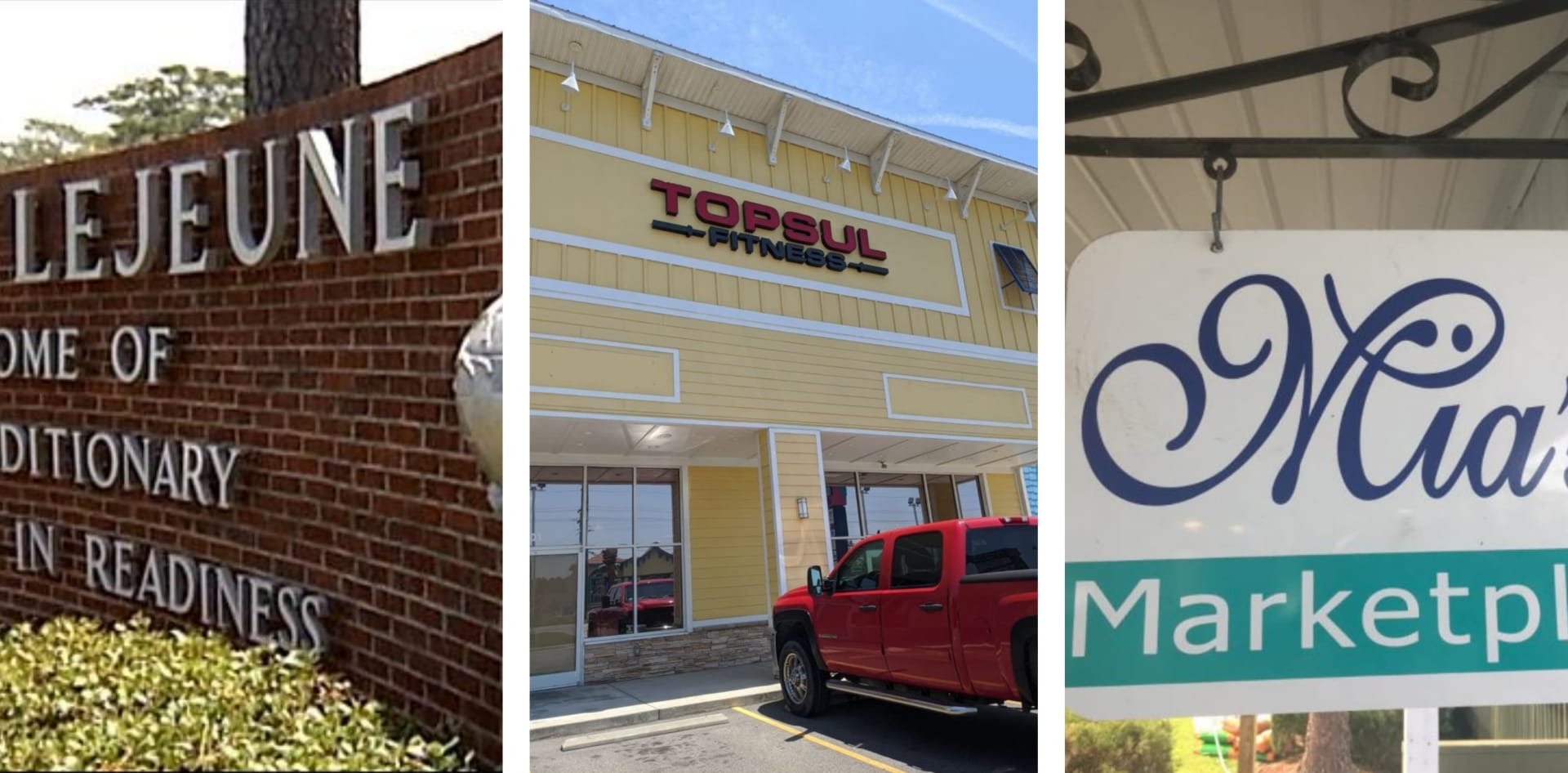 The Schools
Topsail is split into two counties; Pender and Onslow. Not only does each county have a top-notch airport, but the schools are excellent with high standards of education. There are also numerous options for college either in the immediate Topsail region or within a short distance away.
I could fill a book's worth of pages writing about memories, experiences, and what all there is to know and appreciate about Topsail. But that spoils the fun of finding all that out for yourself.
If you want some tips, help, or guidance, one of the team members of Treasure Realty will help you Find Your Treasure. Whether that be a place to stay for a beach vacation, a new home, a long rental, or an investment property, they are the Trusted Local Experts.
Topsail Island is often affectionately referred to as a "treasure island" on a "treasure coast." And Treasure Realty is your resource for helping you find your way to live, work, or play on it.
Click on this link if you want to know ten good reasons for selecting
Treasure Realty.
Scott Franko is the marketing director for Treasure Realty. Treasure Realty is the leader on and off Topsail Island for real estate sales, beach vacation rentals, and property management with its own in-house property maintenance.