The home buying and selling environment changed significantly during the pandemic. Open houses with lots of people and refreshments have gone virtual. Often, there is actually no need and no time for an open house as a home can be sold within just a day or two after it is listed on the market. When you are searching for a new home, how do you navigate these new conditions? If you are ready to sell, how can you ensure you get the most out of your home?
A Consumer Reports survey published in September 2021 estimated that 50 million people had either shopped for a home or attempted to purchase one since the start of the pandemic. Of those looking, only 30% had closed on a new home during that time.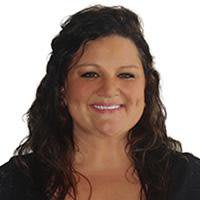 Ana Scott
So, what's going on? More people are deciding to move and there is a shortage of inventory available for those individuals and families to purchase. Even if you've bought a home before, you may find that the process is a little more challenging now. And, in fact, the National Association of REALTORS® 2021 Home Buyers and Sellers Generational Trends Report found that 51% of buyers had previously owned a home.
Advice for the home buyer, whether you've done this before or this is your first purchase, focuses on being prepared. Treasure Realty agent Ana Scott says, "It is never too soon to start! The sooner the better. Knowing exactly what you want, and what you do not want will help you get the edge on shuffling through the inventory and being sure of yourself when it is time to pull the trigger when you're ready to move forward quickly!"
Lori Preble
Agent Lori Preble suggests being prepared with a large amount for due diligence or earnest money. Preble says, "A large DD fee talks!" She suggests at least $5,000. She adds that "being agreeable and ready for the unexpected is very important in our current market. A good agent has experience navigating the bumps in the road but it's most important to be ready in advance for hiccups."
Scott adds that "inventory is tight, and so is the wiggle room on negotiating. Understanding that properties will keep coming onto the market and that a buyer may need to go ahead and brace themselves for making multiple offers until the right one works out is going to eliminate high tension and stress."
Sellers may think they don't have to do anything in this environment when homes are being bought up so quickly. However, it's also good for a seller to be prepared, to get the most out of their home. Treasure Realty agent Wanda Martin-Davis says that a seller should "price low and get lots of multiple offers!"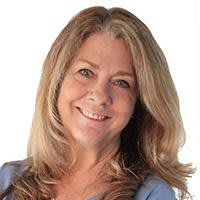 Wanda Martin-Davis
Preble and Scott also suggest decluttering, cleaning thoroughly, and making any small but noticeable updates necessary to put the home in its best light. Scott adds that "being extremely flexible with showings is a must." Preble also suggests "making any storage space (smaller closets) look as large as possible."
When selling, it's also a good idea to make sure pets are not holding up showings. Scott suggests making prior arrangements before the listing goes live. For more guidance about successfully buying or selling a home in the current environment,
contact
your trusted local expert at Treasure Realty.