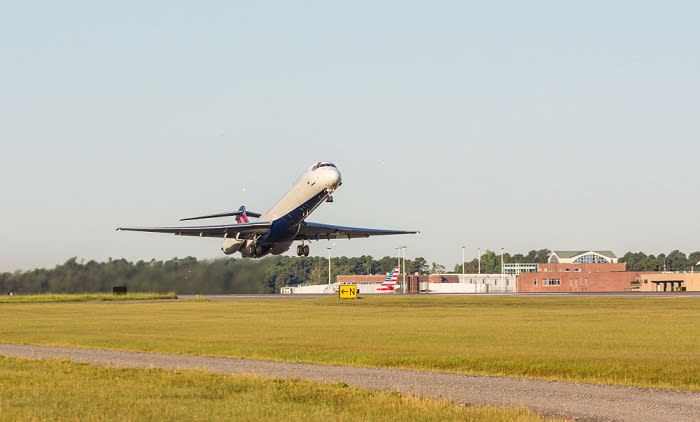 Why would someone in the Hampstead, Holly Ridge, or Topsail areas drive to Wilmington to catch a flight? Here's a recent interview with the airport's director Julie Wilsey who tells us why a lot of customers choose ILM because it offers the best of all worlds.


Historic Ilm: Convenient, Accessible, and Expanding Into the Future
The Wilmington International Airport had its beginnings in the 1920s, just a few short years after the first airplane was flown at Kitty Hawk. The airport, known as ILM, has been growing steadily ever since. What began as a grass strip between what is now Floral Parkway and Audubon Boulevard has grown into a major international airport with even bigger ambitions.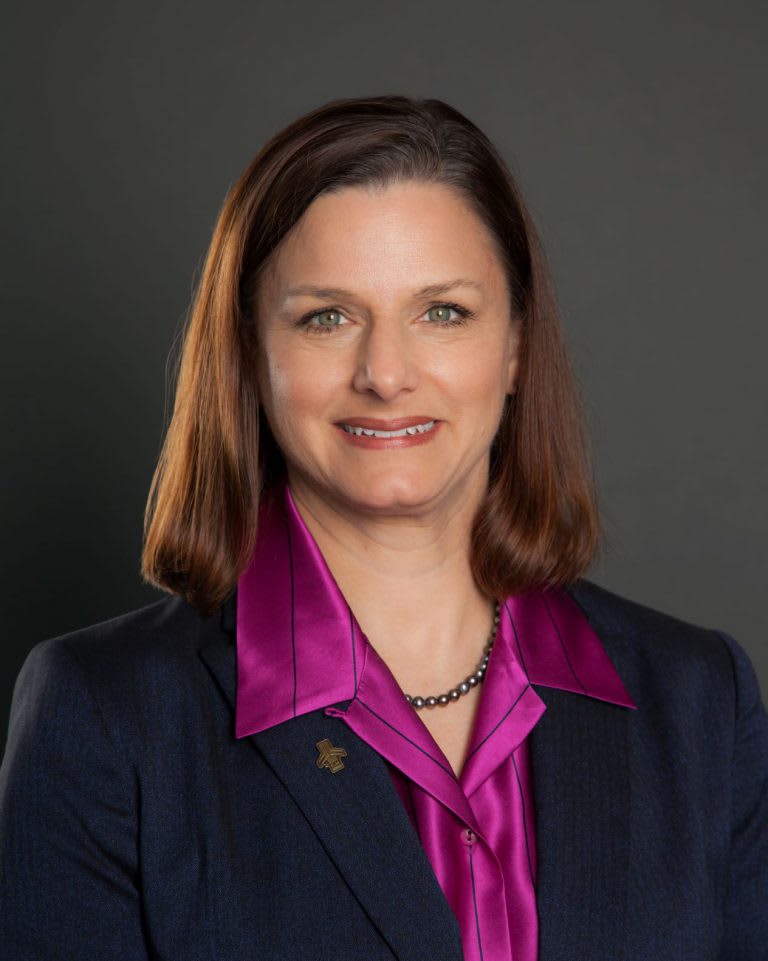 ILM Airport Director: Julie Wisley
ILM Airport Director Julie Wilsey has been there since January 1999. An engineer, a West Point graduate, and an Army veteran, Wilsey say ILM is the "only airport where I've ever worked. I love this airport and this team." She became director, having moved up from engineer and deputy director, in December 2013, and looks forward to the exciting third phase of the airport expansion that will add amenities and potentially more daily flights.
When asked why someone in the Hampstead, Holly Ridge, or Topsail areas would drive to Wilmington to catch a flight, Wilsey brings up the airport's tagline: "Coast on in, coast on out." The airport is focused on serving everyone up and down North Carolina's coast. She emphasizes that "a lot of customers say they choose ILM because it offers the best of all worlds."
There are a number of direct flights from ILM to major hubs across the country, with a robust flight schedule to Atlanta, Charlotte, Dallas/Ft Worth, Washington National, Washington Dulles, Philadelphia, New York's LaGuardia, and O'Hare in Chicago. Wilsey adds that customers at ILM have "an easy experience from the curb to the aircraft. They feel the drive to ILM is certainly worth it, as we do everything we can to make it as convenient as possible."
Currently, the airport is served by American, Delta, and United. There may be plans to add a value carrier soon as well. Wilsey says that there is quite a bit of demand for flights in and out of South Florida throughout the year and she hopes to be able to provide more service to and from that area soon.
The airport has seen many changes recently and is now in the third phase of a $60 million terminal expansion project. This new phase involves adding departure gates, new concession space, a restaurant, and a bar. There will soon be new amenities, including an animal relief station and a mothers' area. The new departure gates, particularly needed as the airport's services increase, should be ready by the end of 2022.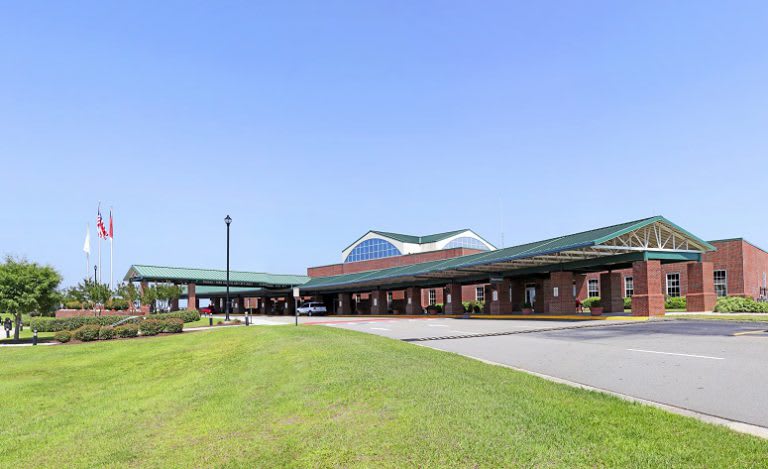 Stitched Panorama
Recent expansion activities have included adding ticket counters, expanding the outbound baggage system with modern equipment, and adding office space. Wilsey says she and her team are "working hard to get additional flights and a new airline," although most airlines are in a challenging financial position right now. However, Wilsey is firm that her "number one objective is to try to get us additional destinations and maybe another carrier."
Even with the expansions and additions, though, Wilsey says that ILM will retain its "historic small airport charm." They are known for a lot of architectural details and, of course, their rocking chairs, that make the airport enjoyable as well as visually appealing. There will soon be some new local art throughout the terminal, including two-floor medallions, one of a loggerhead turtle, and one of a Venus flytrap, both icons in this area.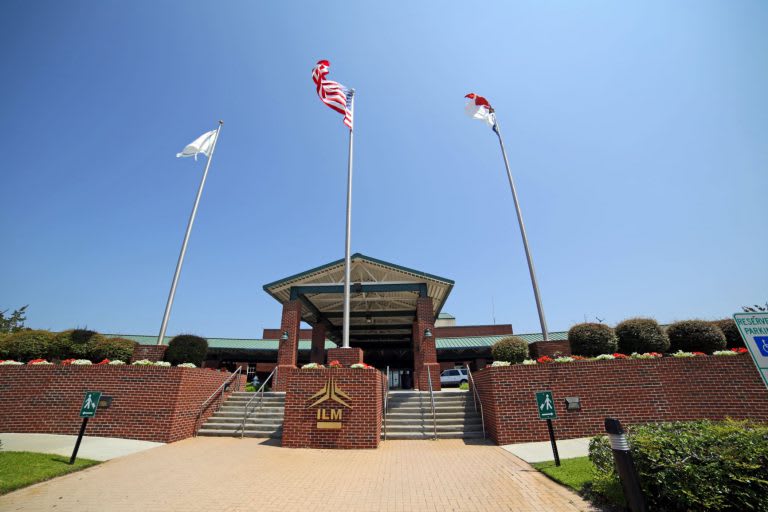 ILM represents the entire coastal community, including Pender and Onslow counties. It is potentially the first and last impression of this region, and Wilsey and her team know they are all public servants who are proud to serve this region. With 400 people working in the building, 50 of whom are ILM employees, ILM never closes. Wilsey stresses that ILM is a great choice for vacationers and residents alike. Not only are there several direct flights to major hubs in the US every day, but many of those hubs are also international gateways. Travelers can connect virtually anywhere in the world through Wilmington's airport. Wilsey and her team know that those connections, now more than ever, are truly important to the people they serve.
Find Your Treasure.