Experienced from all sides, as a buyer, a seller, and now as an agent, Scott Franko has "always been fascinated with real estate." A professional in brand design and sales and marketing for 30 years, Scott has done a lot of work within the real estate industry and has been an investor himself. Now he contributes that marketing expertise as well as his insight into commercial real estate as one of the local experts on the Treasure Realty team.
Team Member Profile: Scott Franko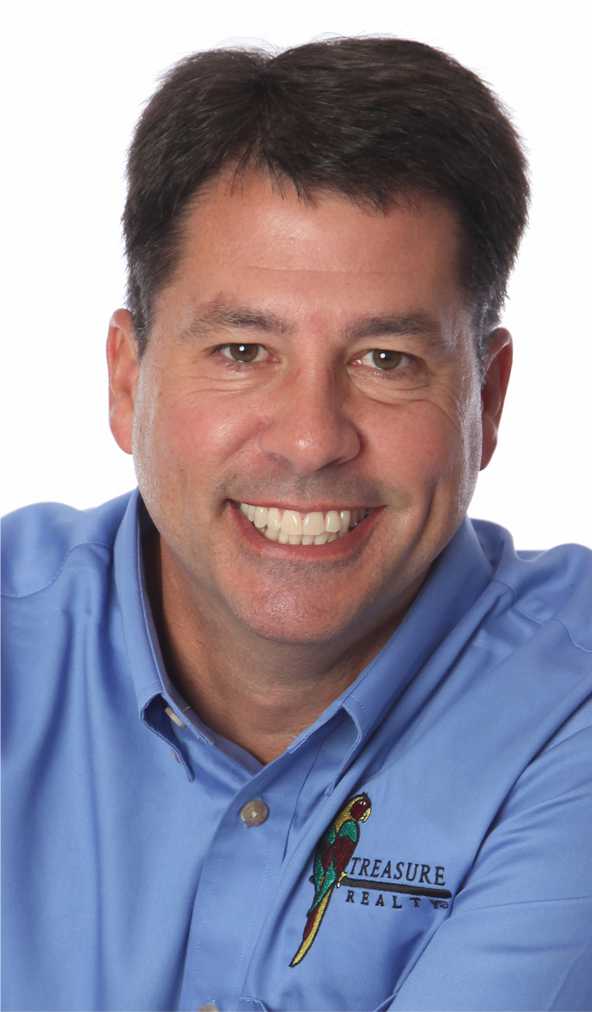 Scott Franko
Scott started visiting the Topsail area with his family 20 years ago, from his home in Indiana. A family friend owned a condo in North Topsail Beach and as the trips became more frequent, Scott and his wife, Jenny, started talking about the possibility of owning a home here as well.
As Scott describes it, the island became their vacation spot. They would come for a week once or twice a year, then for two weeks, and then more often. Once they started serious discussions about living here, he had to wind down and sell some companies that he owned in Indiana as part of the planning process. He says they "started getting ready in 2015, bought our first property in 2016, and moved here in 2017." Even now, he adds, "We kind of feel like we're on vacation even though we live here."
Even when working primarily in marketing and brand design, Scott was involved in the real estate footprint. He did "a lot of work within the real estate industry, with developers and commercial real estate." In addition, he was an investor in real estate himself, buying land and building facilities for his own companies. He adds that he came to love real estate, especially the commercial side.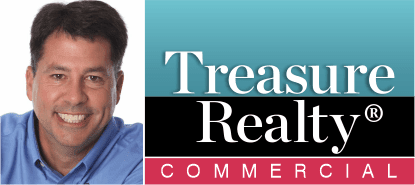 As soon as he moved to the Topsail area, Scott immersed himself in the community. He worked with the Greater Topsail Area Chamber of Commerce on rebranding Jeep Week, did some work for the Jacksonville Onslow Chamber of Commerce, redesigned logos, and rebranded several local businesses. He joined the Sneads Ferry Rotary and then served as its president.
His community involvement continues, as he now serves on the Topsail Chamber's board of directors and on its Economic Development committee. He is currently in the "formation stage of a unique form of Rotary Club with a singular focus on the environment." He explains that "being a coastal community, we have a responsibility with the environment" which is actually Rotary's seventh area of focus.
Now in his third year with Treasure Realty, Scott has added a commercial real estate agent to his marketing and branding duties. Wearing a lot of hats for this unique company, Scott says his job is "to keep the phones ringing." Treasure Realty represents 530 homes in the community with its property management services, in addition to several hundred homes that are long-term rentals.
Of course, Treasure Realty is also known for its real estate sales, including homes and commercial property. And that's where Scott's expertise comes in. Although the team's focus has been primarily on home sales and rentals, now they are becoming more intentional about commercial real estate.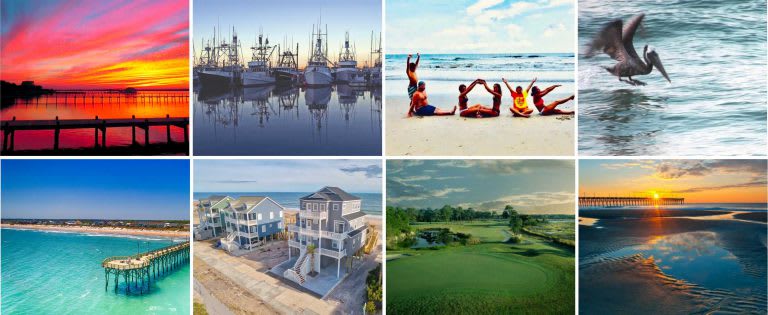 The Greater Topsail Area Lifestyle
The Topsail Island and Hampstead areas are growing economically, becoming more than tourism. Economic development efforts throughout Topsail and the mainland include the industrial park in Holly Ridge, the growing medical hub in Scotts Hill, and retail establishments in Surf City and Sneads Ferry.
Part of Scott's job, which he considers a privilege as well as a responsibility, is to promote community engagement for Treasure Realty. Their digital presence is also growing, with a single Facebook post getting as many as 80,000 "likes." A digital audience of a couple hundred thousand means that the website blog and social media posts focus not just on real estate and on the company, but on the growth and strength of the area as a whole.
Treasure Realty is now in its 31st year and is growing along with the area. The company is, in essence, co-branded with the island itself. Those digital messages include not only promotions of Treasure Realty's homes and commercial property, but information about island lifestyles, news about what's going on in the area, and helpful advice on vacationing and living here.
Scott says he has known since a very young age that he would weave design into his life's work. Now, as a commercial real estate agent and marketing director for Treasure Realty, he has an opportunity to combine his love of commercial real estate with his talent for branding. He is especially excited to help Treasure Realty, with its dominance as a brand for residential and vacation homes to move forward with its expertise in commercial real estate.